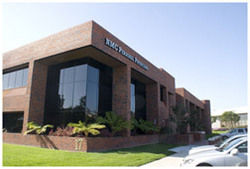 Breast implant size is so difficult to decide. Patients visit me because they do want larger, fuller breasts and at the same time, they want to be careful to choose large enough to satisfy their goals but not too large
Newport Beach, CA (Vocus) September 1, 2009
Orange County breast augmentation specialist, Dr. Milind Ambe, has designed a body analysis consultation to help patients comfortable in their breast implant size decisions. His breast enlargement consultation provides implant sizing analysis to help decide which size is the right size for best results.
The most significant consideration a woman makes for breast augmentation plastic surgery after finding a qualified surgeon, is the often difficult decision for implant size.
A professional breast implant sizing consultation is a vital step in the plastic surgery process. The patient and the plastic surgeon should discuss sizing thoroughly because, whether big or bigger implants are used, 60% of reoperations are due to size. Most reoperations are requested because the patient wishes she had chosen larger implants. However, larger sizes can cause other problems not considered such as back problems due to the extra weight of the implants.
Board certified, Newport Beach plastic surgeon, Dr. Milind Ambe, believes it is important for the patient to have realistic expectations for implant size. He encourages women to choose a size that will accomplish their desire for a fuller figure, and at the same time he discusses size in proportion to the body.
"Breast implant size is so difficult to decide. Patients visit me because they do want larger, fuller breasts and at the same time, they want to be careful to choose large enough to satisfy their goals but not too large," comments Ambe.
Ambe continues, "We have developed a unique breast sizing consultation that involves a full dimensional analysis of each patient's body size, shape, and build. This analysis is focused completely toward helping each individual woman decide what's best for her goals."
Dr. Ambe's professional analysis can make an impact because implant size will have a different surgical result for every body shape. At his office in Newport Beach, breast augmentation consultation completely incorporates this well-designed, detailed dimensional analysis, which is a full exam including measurement of a woman's chest wall, height, weight, and body shape. Fitness level and other relevant criteria are also considered for implant size recommendations.
Dr. Ambe developed this full-scope body analysis to offer each patient a unique size recommendation that is suited for her individually. Of course, it is the patient who makes the final decision on size, and Dr. Ambe fully encourages the patient to make final decisions for what she will be most comfortable with post-surgery.
A thorough consultation with Dr. Ambe will also address other decisions for each patient, such as round or anatomical implants shape. Dr. Ambe most commonly recommends round implants for his breast augmentation patients because they can shift and move without changing the shape of the breast, which is not the case with anatomical shaped implants. This often gives patients comfort in knowing there is less risk breast shape being distorted from everyday implant movement.
"Beyond size, there are many other decisions to talk about with each patient. Implant shape, incisions, implant placement, all need to be fully addressed with each patient to ensure great results and in the end, a happy patient," says Amber.
At Dr. Ambe's Newport Beach Plastic Surgery facilities in Orange County, breast augmentation consultation is a comprehensive examination and education focused on helping patients comfortable with their breast surgery decisions
About Dr. Milind Ambe:
Dr. Milind Ambe completed his many years of education and medical training in Orange County, with intensive surgical training at the University of California, Irvine.
Board certified by the American Board of Plastic Surgery and a member of many prestigious plastic surgery organizations, Newport Beach plastic surgeon, Dr. Ambe, has been in private practice in Newport Beach since 1998, opening Newport Center Surgical, a beautiful, fully-accredited outpatient facility adjacent to the well-known Fashion Island shopping center, in 2004.
###