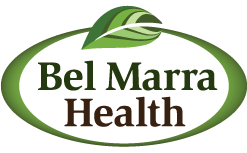 Oncologists say the Seattle study has opened the door for a lot of important discussion, as well as a call for more in-depth research.
Toronto, ON (PRWEB) April 17, 2013
Bel Marra Health, who offers high-quality, specially formulated vitamins and nutritional supplements, reports on a national study that found a significant increase in rates of late stage breast cancer amongst younger women.
As Bel Marra Health reports in its article (http://www.belmarrahealth.com/cancer/number-1-lady-killer-no-longer-age-discriminates-a-growing-epidemic-of-breast-cancer-among-younger-women/), the breast cancer study was conducted by the director of the Young Adult Oncology Program at Seattle Children's Hospital, along with staff at the University of Washington. It states that the incidence of advanced breast cancer increased among women ages 25-39 by 2.1 percent per year, from 1976 to 2009. Analyses of cases spanning 1973-2009, 1992-2009, and 2000-2009 clearly indicate a significant increase in incidences of cancer, with the disease spreading beyond the lymph nodes in women ages 25 to 39 over that period of time.
Critics of the study call the sampling small and insist that breast cancer risk in young women is relatively low; only 1.8 percent of all breast cancer cases are diagnosed in women ages 20 to 34. While it is important to moderate any unnecessary fears from young women in lieu of this study, the Bel Marra health team points out that these new statistics not be ignored. They carry even more significance when juxtaposed against the increasing rates of cancer stage progression, as well as other research that shows higher mortality rates from breast cancer in women aged 15 – 35. This may suggest that breast cancer before the age of 40 differs in nature from cancer in older women.
Oncologists say the Seattle study has opened the door for a lot of important discussion, as well as a call for more in-depth research. Some suggest environmental toxins, childhood obesity, and delayed childbearing all need to be looked at when investigating possible causes for the increases in cancer rates.
The Bel Marra health team responds to this study by telling young women not to panic. However, it is important to be aware of increasing breast cancer risks for all age groups, so that immediate action is not delayed if anything out of the ordinary is found. Women of all ages should always bring their concerns to their doctors sooner rather than later.
(SOURCE: Johnson, Rebecca H., MD, et al. "Incidence of Brast Cancer With Distant Involvment Among Young Women in the United States, 1976 to 2009" The Journal of the American Medical Association. February 27, 2013, Vol 309, No. 8)
Bel Marra Health is the maker of "Liver Rescue," a high-quality nutritional supplement designed to support healthy liver function, such as the removal of alcohol and other toxins from the blood, the promotion of bile release, the prevention of fatty liver development and other vital liver function. All ingredients are backed with scientific evidence. Every product is tested for safety, quality, and purity at every stage of the manufacturing process. Furthermore, Bel Marra Health products are produced only in Health Canada approved facilities, going the extra mile to ensure that our health-conscious customers are getting top quality products. For more information on Bel Marra Health visit http://www.belmarrahealth.com or call 1-866-531-0466.