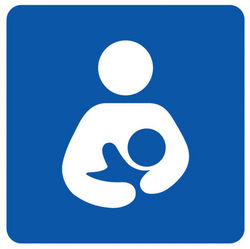 We hope to educate mothers on the health benefits and the cost savings that breastmilk provides
Lafayette, LA (PRWEB) July 30, 2007
Internet retailer Breast Pumps Direct will celebrate Breastfeeding Awareness Week 2007 by partnering with breast pump manufactures, to deliver donated breast pumps to low-income mothers in need.
In the United States, 2,019 babies are born into poverty every day; 1,440 of them will not have medical insurance. The mothers of these children are more likely to return to work within a month after birth, leaving their children without breastmilk.
"We hope to educate mothers on the health benefits and the cost savings that breastmilk provides," says Spencer Hoyt President of Breast Pumps Direct. "We hope to solve this, by providing low income mothers with a donated breast pump."
Breast pumps allow a mother to pump while at work and save the breast milk in sterile bottles, ensuring their babies get the healthiest infant food possible -- human breast milk.
World Breastfeeding Week (WBW) is celebrated in more than 120 countries each year during the first week of August to raise awareness and support for breastfeeding. The World Alliance for Breastfeeding Action (WABA) developed WBW in an effort to protect, promote and support breastfeeding on a global level. Around the world breastfeeding activists commemorate this celebratory week by engaging in letter writing campaigns, holding fund raisers and staging nurse-ins.
This year's WBW theme, Breastfeeding: The 1st Hour - Early Initiation and Exclusive Breastfeeding for Six Months Can Save More Than One Million Babies, stresses the importance of initiating breastfeeding within the first hour of birth. Babies who are exclusively breastfed for the first six months have a reduced risk of developing several childhood illnesses including allergies, asthma, ear infections, SIDS and diabetes since breast milk is rich in antibodies.
As a leading retailer of America's most preferred breast pumps, Breast Pumps Direct strives to increase awareness and support for breastfeeding year round by coming forward as a breastfeeding resource that provides moms with more than the average online store. Breast Pumps Direct is committed to providing mothers with the best breastfeeding products available because breast milk is nature's perfect food for growing babies. For more information on the benefits of breastfeeding or for details on donating your breast pump to the "Got Breast Pump!" campaign, please visit Breast Pumps Direct.
###