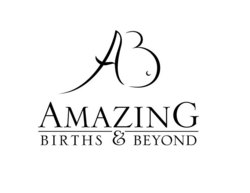 I think it is terrible to make a nursing mother feel embarrassed or uncomfortable for simply feeding her child
Boca Raton, FL (PRWEB) July 20, 2010
Breastfeeding in public is causing a spark of concern for many Americans. Many people both male and female are delicate to the sight of a nursing breast. Mothers are outraged and those on the opposite end of the spectrum are offended. Lorie McCoy, co-founder of Amazing Births and Beyond advocates for mothers and their legal entitlement to nurse publicly. Amazing Births and Beyond is South Florida's Leading provider of complimentary, integrative care for fertility, conception, pregnancy and birth, offering safe and effective professional services.
Recently,Baby Talk a parenting magazine, was attacked for displaying a giant breast nursing on an August front cover. However, magazine covers aren't the only incidents causing public opinion. Kim Kardashian tweeted about a woman breastfeeding in public and stated "EWW I'm at lunch, the woman at the table next to me is breast feeding her baby with no cover-up." Many mothers were upset at this comment. McCoy, of Amazing Births and Beyond says " Breastfeeding in public is legal in every state. A mother does not need to 'cover up' or go somewhere more private."
Forty-four states have laws with language specifically allowing women to breastfeed in any public or private location. According to the National Conference of State Legislatures, health professionals and public health officials promote breastfeeding to improve infant health. According to The Department of Health and Human Services, benefits of breastfeeding have been reported for both child and mother.
In addition to providing essential nutrients to infants, the study conducted reports decreases in gastroenteritis, lower risk of obesity, and lower risk of asthma in the children. Also, benefits for the mother that were noted included, greater weight loss postpartum compared with mothers who bottle-fed, decreased incidence of premenopausal breast cancer and decreased incidence of ovarian cancer.
However, even with support from Big Brother, that has not stopped many businesses from asking nursing mothers to be more private. One Starbucks location asked a mother to use the restroom to feed her child. This ensued the wrath of mothers who imposed a "nurse-in." Nurse-ins, similar to sit-ins, has mothers rally together, to nurse their children, to protest against being asked to retreat somewhere more private to nurse.
"What many people do not realize is that many infants have a difficult time eating while covered up,
especially in Florida where it is so warm. I think it is terrible to make a nursing mother feel embarrassed or uncomfortable for simply feeding her child," said McCoy.
At Amazing Births and Beyond their goal is to provide both the nurturing and educational support that women need to achieve the birthing/mothering experience that they envision for themselves. "We stand behind the AAP which encourages health care professionals to 'promote breastfeeding as a cultural norm and encourage family and societal support for breastfeeding,'" said McCoy. Scientifically, babies are born to be breastfed.
Actress, Julie Brown, was quoted saying, "I think it is truly bizarre that people would find a photo of a mother breast feeding shocking and offensive." Referring to the picture of her breastfeeding twins being banned on The View. Although many Americans are still squeamish at the site of a nursing breast, breastfeeding is gaining greater support from the government and medical community.
Amazing Births and Beyond offer many classes and offer assistance to mothers breastfeeding and the benefits that your baby will receive from it. After being educated, some women will still choose not to breastfeed. However, we always want to be assures that she is making that decision after being educated. For moms that are choosing not to breastfeed for any duration, we will still encourage them to nurse their newborn for the first few days after birth so that their baby gets antibody-rich colostrum will protect them from infection.
About Amazing Births and Beyond:
At Amazing Births and Beyond we focus on women and their ability to birth normally and with ease. At Amazing Births and Beyond they understand the importance of support and guidance in making birth a positive lifetime memory. Please visit http://www.amazingbirthsandbeyond.com there you will find an array of helpful articles as well as information on Fertility, Chiropractic, HypnoBirthing, and Doula services they provide.
# # #