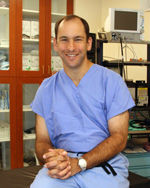 '[E]ach patient will be shown sample implants so that they can select a size that they are comfortable with.'
Atlanta, Ga (PRWEB) May 23, 2013
Dr. Deutsch, an Atlanta plastic surgeon and founder of Perimeter Plastic Surgery, is continuing his participation in question and answer sessions on Real Self, an online community providing real patient reviews of cosmetic surgeons, dermatologists, cosmetic dentists and more. Most recently, he has provided answers to questions about how to choose the right size and type of breast implants, stressing that implants should look as natural as possible to achieve best results.
During this question and answer session, Deutsch received many questions about selecting the right implant size and implant placement. About size, Deutsch stated that achieving a natural look is the most desired outcome, and that to do so, patients and doctors should choose implants that are proportional to each patient's body type, saying that "During my consultations with patients, measurements of the breast width and of the distance between the sternal notch and nipple will be taken to best select the implant that works for each individual. Furthermore, each patient will be shown sample implants so that they can select a size that they are comfortable with."
Deutsch said that as far as placement and type of implants go, it depends on the patient's body type and physical activities, but that in general "For very slender women, placing the implant under the muscle is helpful for preventing the edge of the implant to be seen." He also said that type of implant was a matter of preference, but that in general, "the silicone gel implant is considered more natural in feel and appearance."
For more of Deutsch's answers about breast implants, see his profile on realself.com.
Dr. Mark Deutsch is the founder of Perimeter Plastic Surgery and a top plastic surgeon in Atlanta. He is board certified by the American Board of Plastic Surgery, and performs a variety of cosmetic and reconstructive surgeries. In addition to his work in the states, he travels annually to South America to perform volunteer procedures. For more information about available procedures, special pricing and patient testimonials, please visit http://www.perimeterplasticsurgery.com.