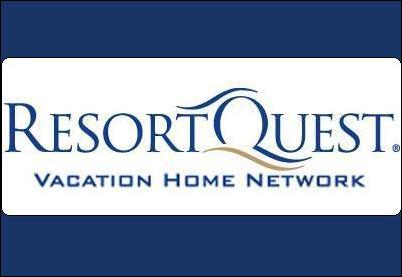 Breckenridge, Colorado (PRWEB) April 30, 2007
The 2007 Mountain Art Festivals, produced by Mark Beling (formerly Breckenridge Art Fairs) has announced an exciting 2007 summer season of Art Festivals in Breckenridge and Dillon, both located in Summit County, Colorado. Breckenridge will host three Mountain Art Festivals: the 24th Annual Breckenridge July Art Festival, July 6, 7, 8; the 6th Annual Breckenridge Main Street Art Festival, July 27, 28, 29; and the 32nd Annual Gathering at the Great Divide, September 1, 2, 3. The Town of Dillon will host the first Dillon Art Festival July 20,21, 22 in downtown Dillon, Colorado. All Festivals will be held from 10 am - 6 pm daily.
ResortQuest offers a complete selection of Breckenridge lodging packages, along with convenient locations to both the event and the mountain peaks. Guests can choose from deluxe hotel suites, 1-4 bedroom Breckenridge condos and luxurious private homes in ski-in/ski-out or downtown locations.
In continuing with tradition, Mountain Art Festivals will present the 24th Annual Breckenridge July Art Festival July 6-8 in Breckenridge, held at the ResortQuest Main Street Station plaza. This fine art festival will feature over 60 juried artists from around the country and will be a great way to top off the July 4th holiday week. The Breckenridge Main Street Art Festival July 27-29 and the 32nd Annual Gathering at the Great Divide September 1-3 will feature over 100 juried artists and will both be located at North Main Street and Wellington in Breckenridge.
For the past 15 years, Mountain Art Festivals, Mark Beling and Judith Pollock, Directors, have produced outdoor Colorado art shows which are consistently ranked among the top art shows in the country. Mountain Art Festivals has shared their success by developing a unique community philanthropic program for Summit County area non profits through Art Festival participating artists and Art Festival proceeds. Over the past six years Mountain Art Festivals have donated over $130,000 in cash and over $150,000 in in-kind donations to area non profits.
The 2007 Mountain Art Festivals will provide a venue for talented artisans to sell their handmade products to thousands of art enthusiasts every summer, while offering patrons the unique opportunity to meet exhibiting artists, learn the sources of their inspirations, ask questions about techniques, commission a specific piece, and of course purchase existing fine works of art.
About ResortQuest
ResortQuest, one of the nation's leading vacation rental hospitality and resort real estate companies, provides a one-stop resource in North America's premier resort destinations, ResortQuest.com. ResortQuest is the largest marketer and management company of vacation condominiums and leading vacation rentals in the U.S. and Canada, based on a portfolio of nearly 17,000 properties, from Hilton Head rentals to a Fort Walton Beach condos, with a combined real estate value estimated at approximately $7 billion. ResortQuest Real Estate is one of the nation's leading real estate companies focusing exclusively on resort properties, offering superior brokerage services in the country's premier beach, ski and golf destinations. ResortQuest employs more than 4,000 people and is owned and operated by Gaylord Entertainment Co. (NYSE: GET), one of the largest and fastest growing companies in the hospitality and entertainment industries, based in Nashville, Tenn., that also owns and operates Gaylord Hotels and the Grand Ole Opry. For more information, visit ResortQuest.com or GaylordEntertainment.com.
# # #