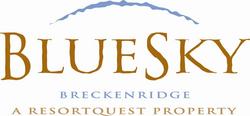 Denver, Colo. (PRWEB) May 8, 2008
BlueSky Breckenridge, the newest luxury, ski-out/ski-in, condo resort property in Breckenridge, invites its guests and local residents to experience Sacred Tree, a holistic health center and spa.
Opened this past winter, BlueSky Breckenridge is Sacred Tree's second location. Sacred Tree believes in an integrative approach to health and wellness, including addressing the physical, psychological, social and spiritual components of well being.
Highlights of Sacred Tree at BlueSky Breckenridge:

Treatments including a Deep Fusion Blend Massage, Acufacial, Sumatra Coconut Body Polish, Tui Na and Ashiatsu bodywalking.
An ongoing schedule of wellness workshops, such as Female Health and Vitality, Yoga Workshop for Optimal Alignment, Family Wellness and Qi Gong Retreat.
On-staff Naturopathic doctor, chiropractor, acupuncturist and Rolf Method practitioners.
Customized wedding day relaxation treatments, including make-up application by licensed esthetician.
Access to BlueSky Breckenridge amenities such as outdoor heated hot tubs and pool, steam rooms, a state-of-the-art fitness center and an organic spa cuisine menu.
For a complete schedule of upcoming Sacred Tree Wellness seminars, please visit sacredtree.com or call 970-453-8558.
BlueSky Breckenridge, which features 50 luxury condominium residences, is exclusively managed by ResortQuest Breckenridge lodging. All residences feature fully-equipped kitchens, spacious balconies, wireless internet and flat screen televisions with DVD players. Other hotel amenities include an après ski bar and lounge, a professional concierge staff, a 24-hour front desk, kids game room, library, on-site ski rentals and lift ticket sales.
For more information or to book lodging, please call 800.465.2168 or visit http://www.resortquestbreckenridge.com.
About ResortQuest:
ResortQuest, one of the nation's leading vacation rentals and resort real estate companies, provides a one-stop resource in North America's premier resort destinations, ResortQuest.com. ResortQuest is the largest marketer and management company of vacation condominiums and home rentals in the U.S. ResortQuest Real Estate is one of the nation's leading real estate companies focusing exclusively on resort properties, offering superior brokerage services in the country's premier beach, ski and golf destinations. For more information, visit http://www.ResortQuest.com.
# # #