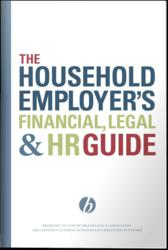 It's a lot easier and less costly to avoid mistakes than it is to fix them after the fact.
Austin, Texas (PRWEB) July 25, 2012
Breedlove & Associates, the nation's leading provider of household employer payroll and tax service, launches helpful video resource to complement its book, The Household Employer's Financial, Legal & HR Guide.
With the school year approaching, thousands of families will soon be hiring nannies, babysitters, tutors and other types of caregivers. Breedlove & Associates has launched a video to help these families avoid common tax and legal mistakes that can be extremely expensive and time-consuming.
"Every year, we have several dozen families come to us with tax or legal problems," said Stephanie Breedlove, Founder of Breedlove & Associates. "Usually, the mistake is due to misinterpretation or misunderstanding of the law. So, we decided to share our two decades of household employment expertise -- and hopefully help families prevent these problems."
The video briefly walks families through the most common pitfalls and how to avoid them. "It's a lot easier and less costly to avoid mistakes than it is to fix them after the fact" said Breedlove. "And unfortunately, there is a lot of misinformation floating around the internet. Additionally, the tax and labor law for household employers is highly nuanced, with lots of situational exceptions and exemptions. What is legal for your neighbors may not be legal for you. Hopefully, this video will steer people in the right direction and we won't get any of those distress calls this year."
About Breedlove & Associates:
Breedlove & Associates was created by families for families, and is dedicated to serving them as they take on the obligations of a household employer. They have served over 20,000 families in all 50 states are the industry's foremost experts in household employment compliance. From paydays to tax time and all points in between, we take care of everything. To find out what Breedlove & Associates can do for you, visit http://www.mybreedlove.com.