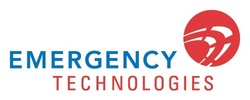 RALEIGH, N.C. (PRWEB) September 12, 2008
Prior to his appointment, Mr. Breischaft was ETI's Chief Operating Officer from May 2007 through the present and was the Sales & Marketing Director since he started with ETI in 2003. Mr. Breischaft brings over ten years of public safety experience, working in various capacities including his work as a certified Fire Fighter, EMT, a sworn Police Officer, Detective and as a fully cross-trained Public Safety Officer. In addition to Mr. Breischaft's public safety experience, he has a diverse and entrepreneurial background including military service and co-founding another business unrelated to public safety. He holds Associate's degrees in Fire Science and Fire Fighting, Law Enforcement and a Bachelors degree in Criminal Justice.
Mr. Breischaft will direct and coordinate the operational efforts to meet the strategic goals of the company, which include fueling ETI's continued growth and increased market presence.
ETI provides a comprehensive suite of public safety software solutions exclusively for medium and large Fire Departments and EMS Agencies. Visual Fire, ETI's flagship product, is an enterprise-class Fire and EMS Records Management System (FRMS) which allows Fire Departments and EMS Agencies to automate many of their operations, including submitting required incident reports to state and federal authorities.
About Emergency Technologies, Inc.
Emergency Technologies, Inc. (ETI) is a software and services company headquartered in Raleigh, North Carolina that is focused on developing comprehensive public safety application software exclusively to Fire and EMS Departments. The company develops very configurable enterprise-class Fire Records Management Systems, EMS Patient Reporting Systems (e-PCR) and Field Based Reporting Systems that are tightly integrated with multiple Computer-Aided Dispatch (CAD) vendors. For more information, contact ETI at: http://www.EmergencyTechnologies.com.