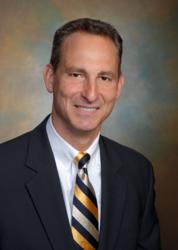 Berkeley Heights, NJ (PRWEB) July 16, 2012
Robert W. Brenner, M.D., MMM, chief medical officer for Summit Medical Group, New Jersey's largest private multispecialty physician group, is an invited panelist at the NJBiz Health Care Symposium, Thursday, July 26, 7:30 a.m., at Kean University, 1075 Morris Avenue, Union.
Dr. Brenner will join speakers from the NJBIA; McElroy, Deutsch, Mulvaney & Carpenter LLP; Horizon Blue Cross Blue Shield of New Jersey; hildren's Specialized Hospital, and Morristown Memorial Hospital to discuss the impact of healthcare reform on employers and their businesses. Moderator for the panel will be Joel Cantor, Director of the Rutgers University Center for State Health Policy, with a keynote address by Jeffrey Brenner, M.D., Director, Institute for Urban Health at Cooper University Hospital, Executive Director, Camden Coalition of Healthcare Providers.
Discussion points include:

In light of health care reform, what should employers expect when they seek to purchase or renew health benefit plans?
How is health care reform changing health benefit plans?
How can employers responsibly implement coverage for dependents given the extension to age 26?
Are there any tax credits available that can subsidize the cost of providing employee health care coverage?
A spokesperson on the topic of health care reform, what it means for patients and physicians, and on the meaningful use of health information technologies, Dr. Brenner has been interviewed by NJ/NY metro area media outlets including FOX Business News, In Full View News, The Alternative Press, The Daily Record, NJBiz, NJSpotlight, and New Jersey Monthly.
Before joining Summit Medical Group as Medical Director in 2006, Dr. Brenner was a lead hospital administrator and Chairman of Family Medicine with Atlantic Health System at Mountainside Hospital in Montclair. Under his direction, the Mountainside Hospital Family Practice Residency Program became one of the most competitive residencies in New Jersey. He also has been Director of the Outpatient Ambulatory Center and Associate Residency Director at Somerset Medical Center in Somerset, and a physician in private practice in Westfield.
For more information on the NJBiz Health Care Symposium, contact Sarah Spangler, sarahs@njbiz.com, 732-246-5713.
ABOUT SUMMIT MEDICAL GROUP
Summit Medical Group (SMG) is the largest privately held multispecialty medical practice in New Jersey. SMG has pioneered information technology advances in health care with its early adoption of electronic health records and e-prescribing. With more than 270 highly qualified healthcare providers, it serves as a unique health care model for the state. SMG has an award-winning customer service program and NJBiz magazine has named it one of New Jersey's "Fifty Fastest Growing Companies". SMG treats more than 55,000 patients per month at its main campus in Berkeley Heights as well as its satellites in Berkeley Heights, Morristown, Millburn, Short Hills, Springfield, New Providence, Warren, and Westfield. As one of the East Coast's premier multispecialty groups, SMG has provided exceptional primary and specialty care since 1929.