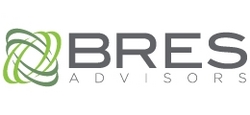 The tools currently available to servicers' REO departments are simply inadequate to deal with the current situation. No one foresaw this virtual tsunami of foreclosures and the enormous financial stakes involved.
SANTA ANA, Calif (PRWEB) February 17, 2010
BRES Advisors announced today a major advance in REO asset management with the release of its REOlytics System. REOlytics represents the mortgage industry's first system to address key REO management problems faced by servicers in the midst of the largest and growing REO inventory in United States history.
The development of REOlytics was supported by the STRATMOR Group, a leading mortgage industry consulting firm, and the Stahura-Brenner Group, a leading provider of IT solutions to businesses throughout the world. STRATMOR developed the analytics incorporated into REOlytics whereas Stahura-Brenner was responsible for both the system and database architecture and programming of core system functions and user interfaces.
"It's been exciting for us to be involved in a development that can have the impact we believe REOlytics will have," said Dr. Matt Lind, Managing Director at STRATMOR and the principal architect of REOlytics' analytics. "The tools currently available to servicers' REO departments are simply inadequate to deal with the current situation. No one foresaw this virtual tsunami of foreclosures and the enormous financial stakes involved."
REOlytics, which meets institutional security and backup requirements, has been implemented as a web-application service that operates on BRES servers and can be rapidly set-up and integrated into corporate IT environments with minimal IT resources.
Jay Ledbetter, the founder and CEO of BRES Advisors, intends REOlytics to be to REO property decision management and valuation what Fannie Mae's Desktop Underwriter® (DU) was to the automation of mortgage underwriting in the 1990s.
"There is a very strong potential for REOlytics to revolutionize REO valuations and analytics, the speed and process by which servicers decide on how to best sell a property, how to price it, what its value is, whether or not to accept a bid, and for loan modification decisions," says Ledbetter. "REOlytics, with its ability to factor local, zip-code level absorption times, brings current technology and transparency to the servicing process. It's going to sharpen the industry."
REOlytics solves the key problems that mortgage servicers face today:

Improving the accuracy and consistency of REO valuations and cash flow projections
Quickly and easily analyzing alternative sale dispositions (Realtor®, auction, and bulk sale)
Continuously monitoring and updating property values, cash flows, and sale disposition decisions
Rapidly performing "what-if" analyses of alternate scenarios involving directly controlled variables, e.g., property price discounts
Accurately forecasting home price changes and absorption times at the local level
Quickly analyzing offers and counter-offers
Reducing reliance on financial staff by having modeling and decision support tools that are accessible and easily used by REO asset managers
Quickly generating and updating both standardized and custom reports for servicer management and investors
Defending REO disposition decisions
By solving these problems, REOlytics generates important tangible benefits for servicers and investors:
Reduces the periodic need for additional BPOs or property appraisals
Materially lowers servicers' REO staffing requirements by significantly increasing the productivity of both REO asset managers and financial staff
Improves net sale proceeds through a combination of better disposition decisions, more accurate property valuations, and both faster and more accurate evaluations of bids
Lessens the possibility of fiduciary challenges from investors by improving both the transparency and rationale of servicer REO decisions
About BRES Advisors
BRES Advisors, Inc. was founded by Jay Ledbetter, a 30-year mortgage executive, to address the critical and unprecedented challenges faced by the mortgage industry in managing REO assets. For more information on BRES Advisors, visit http://www.bresadvisors.com/.
About STRATMOR Group
For more than 20 years, the STRATMOR Group has provided high value-added, trusted advisor consulting and investment advisory services to the mortgage industry. The firm provides independent advice and support across a broad range of services, including mergers and acquisitions, business and IT strategy development, financial analysis and modeling, operational planning, and process reengineering. For more information on the STRATMOR Group, visit http://www.stratmorgroup.com/.
About The Stahura-Brenner Group
The Stahura-Brenner Group provides strategic products and services for the rapidly changing, complex world of enterprise networking. Since its inception, The Stahura-Brenner Group has provided successful industry solutions through consulting, education, and innovative software services to over 500 clients worldwide. For more information on The Stahura-Brenner Group, visit http://stahurabrenner.com/.
REOlytics is a trademark of BRES Advisors, Inc. in the United States and certain other countries. All other trademarks mentioned in this document are the property of their respective owners.
Contact Information:
Press Contact
Dan Willsie
BRES Advisors, Inc.
800-985-8920 Ext 30
info(at)bresadvisors(dot)com
©2010 BRES Advisors, Inc. All rights reserved.
###