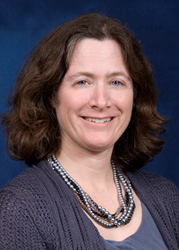 Woodbridge, NJ (PRWEB) December 19, 2014
The New Jersey law firm of Wilentz, Goldman & Spitzer, P.A. (Wilentz) is pleased to announce that Brett R. Harris, Business, Nonprofit and Technology Attorney, has been appointed to the newly-formed NJ Supreme Court Working Group on Ethical Issues Involving Metadata in Electronic Documents. Ms. Harris, a Westfield resident, is serving on the Working Group as the designee of the New Jersey State Bar Association.
Chief Justice Stuart Rabner announced the formation of this working group to examine ethical issues surrounding lawyers' using document metadata and to help the courts form guidelines for attorneys. Metadata is information collected on a document such as when it was created, who created it and when it was edited as well as other information. The document's content is not included in the metadata.
Brett R. Harris, a shareholder on the Business Law team, has broad-based general corporate practice consisting of both transactional matters and client counseling on everyday business matters with a focus on technology issues, and represents corporations, limited liability companies, nonprofit organizations and foundations. Ms. Harris is active in professional associations including serving as a past chair of the NJSBA Internet and Computer Law Committee, current member of the Board of Directors of the NJSBA Business Law Section, past Trustee of NJSBA Women in the Profession Section and an active member of the New Jersey Women Lawyers Association and the Middlesex County Bar Association. She also serves on the Steering Committee of the Technology for Business Roundtable of the Commerce and Industry Association of New Jersey and is a member of the Women of Leadership Committee of the Association for Corporate Growth-New Jersey. Among other recognitions, she was named as one of NJBIZ Magazine's Best 50 Women in Business in 2012.
About Wilentz, Goldman & Spitzer, P.A.
Founded in 1919, the law firm of Wilentz, Goldman & Spitzer, P.A. is committed to its clients and the legal profession, and has been at the forefront of numerous landmark cases and precedent-setting decisions. Wilentz is an astute advisor, serving the needs of prominent corporations and not-for-profit institutions. The law firm offers legal services throughout the New York Metropolitan area and Pennsylvania with offices in Woodbridge and Eatontown, New Jersey, New York City, and Philadelphia. For more information about Wilentz, Goldman& Spitzer, visit http://www.wilentz.com.