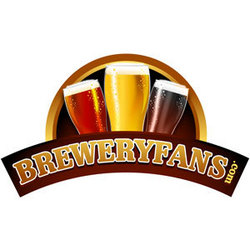 BreweryFans.com will revolutionize the craft beer market by using technology to enable fans to find craft beers easily and show breweries where the demand is for their beer.
Washington, DC (PRWEB) April 6, 2010
A new Web site for craft beer enthusiasts helps micro breweries answer the age-old question, "I love this beer, but where can I find it?"
BreweryFans.com, launched earlier this month, has developed Web 2.0 tools to map which bars, restaurants and beer stores carry specific brewery's craft brands so fans can easily find where to buy their beer.
"BreweryFans.com aims to make history by being the first company to use Web 2.0 tools to begin to show where any of the more than 10,000 craft beer brands in the U.S. can be found, purchased, and drank," said Jonathon Lunardi, BreweryFans.com CEO and co-founder. "Here's to craft beer, and the beginning of an easier way to find it!" The site also offers aggregated social media content from YouTube and Flickr for more than 2,000 breweries and has a craft beer social networking feature, daily educational craft beer quizzes, and a points ranking system for completing certain tasks on the site.
Lunardi noted that America's craft brewing industry has more than 1,400 micro breweries, up from only 82 breweries in 1980. "Craft beer consumption in the United States has grown tremendously in recent years, now accounting for $7 billion in total beer sales. To accelerate this trend, craft beer enthusiasts have long needed a solution to determine where specific brewery brands and styles are available to purchase," he said.
Lazy Magnolia Brewing, Choc Beer, and Heavy Seas Beer are the first to digitize all of their distribution data on the BreweryFans.com site. Several bars and beer stores have added their beer lists, and individuals can post where they have spotted specific beers available. The website is still young and will grow in value as more locations and beer lists are added.
Luke Livingston, writer of the popular BlogAboutBeer.com described, "If I am a fan of the Southern Pecan Nut Brown Ale by Lazy Magnolia Brewing in Mississippi and I want to find that specific beer, I have to either call different bars in my area and ask if they serve it or randomly stumble on it. That takes too much time so I don't bother with it and they lose my business. Since Lazy Magnolia Brewing is working with BreweryFans.com, I can now go to their fan page, click on the Southern Pecan beer page and then see a list and a map of all the locations it is available. It's simple, it's easy and it's about time craft breweries have started doing this!"
"We have close to 5,000 beer records in our system now which is a good start, but with the help of individuals, our partner breweries, and partner distributors we plan to post millions more to achieve a complete map of where every beer brand is available," said Lunardi. "We also offer a place for beer drinkers to post their favorite beer memories, join brewery fan clubs to receive news, read the latest Twitter chatter for a particular brewery, and get notifications when a brewery has new distribution."
He added that the future of BreweryFans.com will focus on mobile applications and developing valuable tools for breweries to better understand what beer styles their fans want and where they want them.
"We are excited to work with BreweryFans.com to put our beer data on the Web, but we can't wait until our consumers can use their cell phone to show where the nearest bar is to purchase one of our brands. That will be powerful," said Hugh Sisson, Owner of Heavy Seas Brewing (http://www.breweryfans.com/heavy-seas-beer) in Baltimore Maryland.
# # #