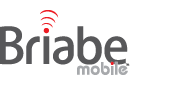 Los Angeles, CA (PRWEB) October 02, 2012
Briabe Mobile, a leading, full-service mobile solution provider for advertisers seeking to connect with multicultural consumer groups, today announced it has won an American Advertising Federation (AAF) 2012 Diversity Achievement and Mosaic Award for its U.S. Marines campaign in the Multiethnic Interactive Media category. Briabe is the first marketing mobile provider to be recognized in this category with a mobile campaign.
"As the first mobile provider to win this category, we are honored to be recognized for our work for the U.S. Marines," said James Briggs, CEO and Co-Founder of Briabe. "It is especially meaningful when the award highlights a campaign for an organization as well-respected as the U.S. Marines and for partners as great as Uniworld Group and Mindshare."
This is Briabe Mobile's first entry in the AAF's Mosaic Awards, and its first win.
The objective of Briabe's U.S. Marines Campaign was to increase awareness and recruitment of Hispanic and African American males, ages 18-24. Briabe used mobile surveys, media planning and buying, and mobile-based radio channels to gather the necessary data. To execute the campaign, Briabe implemented a variety of tactics including mobile media buys, conducting surveys, developing customized mobile based radio channels and deploying alerts during campaigns.
The awards are being presented today at the Diversity Achievement & Mosaic Awards Luncheon, held at The Hilton New York in New York City. The awards celebrate companies that have demonstrated the success of their multicultural marketing and diversity efforts within the advertising industry.
The AAF hosted its first Mosaic Awards & Forum program in 2001 to recognize successful multicultural marketing and diversity efforts. In 2004, the AAF and its District Two joined forces to host the Diversity Achievement and Mosaic Awards & Forum. Other Mosaic Award categories include Multiethnic Ad Campaign, Multiethnic Media Usage, Multiethnic Talent in Advertising, Multiethnic Supplier Partner, Multiethnic Student Programs and Workforce Diversity.
About Briabe Mobile
Briabe Mobile, Inc. is the only U.S. mobile marketing solutions provider dedicated to enabling brands and agencies to reach and influence the "new majority" of American consumer groups – particularly Hispanic/Latino-American, Asian-American and African-American – with the medium they depend on most: mobile. Through the Company's proprietary suite of technology IP, corporate partnerships, marketer/agency relationships, and marketplace insights, Briabe Mobile is the unrivaled leader in multicultural mobile marketing.
For more information, visit BriabeMobile.com or follow Briabe Mobile at twitter.com/BriabeMobile
# # #