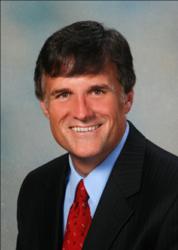 I do not ascribe to the common 'buy term only'...philosophy....
Toms River, NJ (PRWEB) May 28, 2013
With term life insurance, one pays a premium each year, and there's no cash value building up in an account anywhere. "Term insurance works kind of like automobile insurance," explains Solik. "You pay a premium each year, hope you don't die or get in an accident, and next year you pay it again." With term life insurance, if one dies, there is a federal and state tax-free death benefit amount that will be paid to any beneficiaries.
Term insurance gives one the opportunity to buy a large amount of death benefit for the least amount of money. One chooses the length of the term, with twenty years being a common term. After that, the premium goes up dramatically, so most people let it expire. "Currently, a 35-yr old male in good health could get a 20-term policy for $1,000,000 for as low as $500 a year," according to Solik, a licensed life insurance agent.
The negative about term insurance is that it only lasts for the term you select. If you have $1,000,000 of insurance and the term expires at age 55, your insurance will go to zero overnight. "It's possible at that time that you will have health issues that will prevent you from qualifying for another policy. You could be stuck with no insurance," warns Solik, who advises consumers to consider having at least some permanent insurance.
Permanent or cash value life insurance is different from term insurance in two ways. First, as the name implies, as long as one keeps up with the minimum premiums, the death benefit never expires. In the example above, a 55 year old with health issues whose term insurance expires could still have death benefit protection, in spite of his health, if a permanent policy was already in place. "Although permanent policies have larger premiums than term, they will always pay out to beneficiaries, as long as the premiums are paid to keep the policy from lapsing. There are no 'wasted premiums,' as in term policies, in which most people outlive their policy and a payout never occurs," explains Solik.
Secondly, part of one's premium builds up in an account which can be accessed for any reason. If certain rules are followed, which have been outlined by Mr. Solik in previous articles, one's money can be accessed through loans or withdrawals without having to pay federal or state taxes. "It's kind of like having part of your automobile insurance premium go into a savings account for you," he says.
Both term and permanent life insurance each have their unique advantages. "I certainly do not ascribe to the common 'buy term only and invest the difference' philosophy" comments Solik, "because of the many advantages of having life insurance throughout one's life, even in retirement. For many families, having a combination of both term and permanent insurance is the overall best plan to have both death benefit protection and the opportunity to build up savings in a tax-advantaged instrument.
Brian Solik, CRPC is President and Founder of Wealth Preservation Strategies of NJ. He is a former Wall Street broker who now focuses on educating investors on how to maximize their financial security and minimize taxes. If you would like to receive his regular newsletter contact Brian at 732-415-7717, bsolik(at)brokersifs(dot)com or visit his website http://www.wpsnj.com.
Securities and investment advisory services offered through Brokers International Financial Services, LLC, Panora, Iowa. Member FINRA/SIPC. Brokers International Financial Services, LLC and Wealth Preservation Strategies of NJ are not affiliated companies. The opinions expressed are those of Brian Solik and not necessarily those of Brokers International Financial Services, LLC.