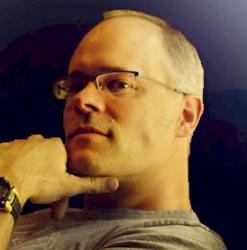 My role is to provide support, accountability, new ideas, and resources for your business goals and objectives.
Bethesda, Maryland (PRWEB) February 25, 2013
Loebig Ink Consulting proudly announces the addition of small business coaching to its growing list of services. The new services will facilitate knowledge and growth for clients in three main areas: internet marketing, small business start-ups, and search engine optimization.
While a consultant is hired as an expert in a given field to provide specific instruction on direction, method, and technique, the role of a business coach is distinct, according to company founder Brian J. Loebig.
"My role is to provide support, accountability, new ideas, and resources for your business goals and objectives. Each client and I create a development plan including regular research and action steps," explains Loebig. Through the coach-client relationship, clients are guided to develop protocol to increase customers and revenue, grow public awareness, and to become greater authorities within their industries.
Entrepreneurs and small businesses that take on coaching with Loebig Ink learn to assess their businesses and take action. During each 60-75 minute session, the client ultimately makes their own choices on actions to take based on inquiry, advice, and visioning. A few of the big-picture questions that may be addressed during a typical coaching session include "What have you tried?" "How has it benefitted you?" and "What else is possible?" From these starting points, new ways of thinking and working emerge.
In addition to consulting and coaching, valuable tips and tools for varied technology needs can be found on Loebig Ink's very active blog at TheInkBlog.net. Its "Entrepreneur in Action" series features experiences and advice from successful Loebig Ink clients in their own words. In a recent article on The Ink Blog, SEO Trends for 2013, Brian Loebig projected:
"There will be a tighter integration of websites, social media, press releases, SEO and mobile applications. In fact, I think the idea of optimizing for search engines will become congruent with optimizing for actual humans. If the content you are creating and distributing is highly useful and relevant for humans it will likely be favored by the search engines."
Business coaching with Loebig Ink Consulting aims to prepare entrepreneurs, sole proprietors, and small business owners to excel in today's changing business environment.
For more information on Loebig Ink Consulting and its new Business Coaching Services, visit http://www.LoebigInk.com.
Established in 1999 as a web design services business in Philadelphia, PA, Loebig Ink, now located in the Northern Virginia/Maryland/Washington, D.C. area, is a small business consulting firm specializing in internet business solutions, performance improvement consulting, and small to medium-sized business development. Services at Loebig Ink include Web Design, Search Engine Optimization, Social Media Marketing, and Online Advertising. Owner and Head Coach, Brian Loebig, has over 15 years of experience working in the fields of technology and quality improvement.