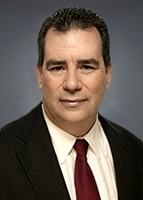 Brian Panish has obtained over 100 verdicts and settlements in excess of One Million Dollars.
Los Angeles, CA (PRWEB) May 15, 2010
Brian Panish, trial attorney and partner of Personal Injury Law Firm, Panish Shea & Boyle LLP, has recently won the California American Board of Trial Advocates (ABOTA) Trial Lawyer of the Year Award. ABOTA has honored Brian Panish in recognition. his many achievements in administering justice through traditional principles of litigation for his clients adversely affected by defective products and personal injury incidents.
ABOTA was founded in 1958, and since then, the Foundation has continued to maintain and support an individual's right to trial by jury reflected in the U.S. Constitution's Seventh Amendment. When recommending, reviewing, and determining award recipients throughout the United States, the ABOTA Awards Committee upholds the affiliated charitable entity's mission of developing advancement in the ethical and technical principles of practice so litigants may receive more efficient representation.
In working to preserve "Justice by the People" in the form of civil jury trials, ABOTA searches for attorneys who preserve and display civility, skill, and integrity to help inform the public about the 7th Amendment's importance as well as assist young attorneys reach an elevated level of trial advocacy. As lead trial counsel in high profile personal injury and product liability cases, Brian Panish has obtained over 100 verdicts and settlements in excess of One Million Dollars. Since 2005 alone, Mr. Panish has also handled cases that have resulted in 15 verdicts and settlements in excess of Ten Million Dollars.
Recently, Brian Panish worked with Spencer Lucas, also of Panish Shea & Boyle LLP, in obtaining a record jury verdict of over Twenty-One Million Dollars in favor of an Iraq War Navy veteran who suffered catastrophic injury in an automobile accident caused by a negligent Hillyard, Inc. driver. This groundbreaking case, Michael Nelsen v. Hillyard, Inc., et al., was included in the Daily Journal Top Plaintiff Verdicts of 2009.
Panish Shea & Boyle LLP is a highly experienced and aggressive plaintiff's law firm working throughout the nation to achieve full compensation for those catastrophically injured by another person or entity's negligence. For additional information about the distinguished achievements of Brian Panish and the unmatched success record of Panish Shea & Boyle LLP, please visit http://www.psandb.com.
Brian Panish
Trial Lawyer
Panish Shea & Boyle LLP
310-477-1700
http://www.psandb.com/
Michael Nelsen v. Hillyard, Inc., et al., Case No. CIVSS 800884
Superior Court of the State of California, County of San Bernardino
The Hon. Brian S. McCarville, presiding
###