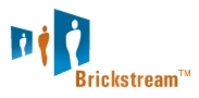 Clarity offers customers and partners a single extensible platform to meet their counting, queuing, tracking and alerting needs in a package that delivers unprecedented cost of ownership with a proven track record of over 1000 deployments
Atlanta, GA (PRWEB) February 5, 2008
BRICKSTREAM CORP has delivered over 1000 Clarity Stereo Video Analytic Appliances since the launch of the product in the late 2006. Customers typically experience accuracy levels of over 95%. Advanced embedded algorithms and stereovision optics generate 3D images which enables a broader set of applications with higher accuracy than the traditional two dimensional images recorded by monocular cameras or thermal devices. Please see technical overview of Brickstreams' Clarity Video Analytic Appliance.
The Clarity Stereo Video Analytic Appliance is easy to install and can be remotely configured and managed like any other IP addressable network device. Additionally, Clarity is a true "edge" device which does not require other hardware or software. Processing is done within the appliance and metrics are delivered in standard XML format to third party business and security applications as required. This capability results in a true plug and play device with industry leading cost of ownership benefits and breakthrough low levels of network bandwidth requirements.
"Clarity offers customers and partners a single extensible platform to meet their counting, queuing, tracking and alerting needs in a package that delivers unprecedented cost of ownership with a proven track record of over 1000 deployments" said Steve Jeffery, Chief Executive of Brickstream. "Brickstream has quickly proven that its Clarity Stereo Video Analytic Appliance can be deployed in real world environments producing real results. While other companies have been busy producing demos, we have been busy producing results."
About Brickstream:
Brickstream is based in Atlanta, Ga. In 2002, after several years of product development and testing, Brickstream launched its BehaviorIQ software to provide comprehensive and automated customer behavior measurement solutions which were deployed on thousands of cameras in retail and banking. In 2006, Brickstream introduced Clarity, the first stereovision video analytics platform at the edge. BehaviorIQ software is embedded in Clarity and optimized for counting, queuing, tracking and alerting in retail, banking and security applications. This results in an unprecedented low total cost of ownership and deployment.
###