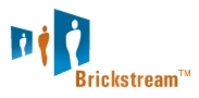 If you have been considering deploying video analytics, but are concerned about cost, time to success and risk, then you must consider the Brickstream Video Analytics Accelerator Program. Our fixed fee program allows customers to quickly deploy pilots of video analytic solutions
Atlanta, GA (PRWEB) February 20, 2008
The Brickstream Corporation launched its Video Analytics Accelerator Program. This program provides a fixed fee, fixed timeframe implementation of Brickstreams' industry leading Clarity stereo video analytic appliance.
The Accelerator Program provides one Clarity stereo video analytic appliance, embedded software, installation and configuration services, and analytics. Pricing for the Accelerator program starts at $3,500. Clients can choose between Counting or Queuing Accelerator programs currently. Additional Accelerator programs will be offered in the future.
"If you have been considering deploying video analytics, but are concerned about cost, time to success and risk, then you must consider the Brickstream Video Analytics Accelerator Program. Our fixed fee program allows customers to quickly deploy pilots of video analytic solutions" said Steve Jeffery, Chief Executive of Brickstream.
About Brickstream:
Brickstream is based in Atlanta, Ga. In 2002 after several years of product development and testing Brickstream launched its BehaviorIQ software to provide comprehensive and automated customer behavior measurement solutions which were deployed on thousands of cameras in Retail and Banking. In 2006 Brickstream introduced Clarity, the first stereovision video analytics platform at the Edge. BehaviorIQ software is embedded in Clarity and optimized for counting, queuing, tracking and alerting in retail, banking, and security applications. This results in an unprecedented low total cost of ownership and deployment.
###