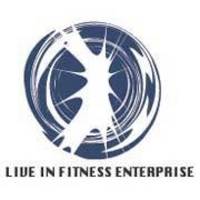 The results from this program are phenomenal, brides come in with a dream size and we make it happen. They have too many things to worry about; fitting into a dress shouldn't be one of them
Los Angeles, CA (Vocus) April 3, 2009
The wedding bells are ringing, stress levels are rising and the last thing a bride wants to be worrying about is fitting into her dream dress. Thankfully a solution is here - Live in Fitness Enterprises presents "The Bridal Retreat." A retreat taking each bride down a multiple week journey to her fitness goals. Whether looking to lose 100 pounds or just toning up for the honeymoon, the Live In Fitness Bridal Retreat is the answer.
This bridal boot camp or retreat takes brides out of their element and puts them in a luxurious, one-bedroom suite with ocean views in Los Angeles, CA where they will be staying or the duration of the retreat. Fitness Expert Eric Viskovicz welcomes the brides by helping them undergo multiple fitness assessments to determine their fitness level and goals for the big day. These assessments include the VO2max, measuring the maximum capacity of an individual's body to transport and utilize oxygen during exercise, which reflects their level of fitness and the Hydrostatic Body Fat Testing, immersing the bride in water to accurately determine her percentage of body fat.
After results are analyzed, an itinerary for each bride's stay is created, which includes training sessions, workout classes, meetings with a nutritionist, massages, motivational speeches, and delicious customized meals prepared daily by the chef and delivered directly to each suite. Every aspect of the retreat is entirely taken care of, including the fitness program, most importantly. This allows each bride plenty of time for wedding and honeymoon planning, instead of worrying about what her body will look like.
During the retreat, brides will be training from 8am to 7pm with meals every couple of hours. Some activities offered include hiking, boxing, spinning, water aerobics, beach activities, bike riding, along with one-on-one training with some of the top trainers in America. This incredible retreat will be the only part of the bride's wedding budget for which she'll be receiving compliments long after the knot is tied.
"The results from this program are phenomenal, brides come in with a dream size and we make it happen. They have too many things to worry about; fitting into a dress shouldn't be one of them," says fitness expert and Live In Fitness owner Eric Viskovicz.
For more information on the Live In Fitness Bridal Retreat please visit http://www.liveinfitnessenterprise.com.
For all media inquiries, please contact Jeremy Sparks at Ballantines PR.
Jeremy Sparks
Ballantines PR
Jeremy (at) ballantinespr (dot) com
310-454-3080
310-560-6731
http://www.ballantinespr.com
# # #