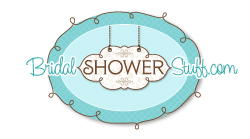 BridalShowerStuff.com has everything a Hostess Hero needs to make the bridal shower a memorable occasion. ~Sherri Yukel, Founder and General Manager
Menomonie, WI (PRWEB) November 06, 2011
BigDotOfHappiness.com, an industry leader in providing hard-to-find party decorations and personalized party supplies, announces the latest addition to the Big Dot Shops family, BridalShowerStuff.com. Other Big Dot niche web sites, BabyShowerStuff.com and SimplyBirthdayStuff.com, have paved the way for consumers to find unique and original products with numerous personalization options, making their event one-of-a-kind. BridalShowerStuff.com was the next step for the Big Dot Shops family, assisting Hostess Heroes in making one more of life's occasions fun and stress-free.
BridalShowerStuff.com celebrates the unique style of every Bride-To-Be by offering Big Dot Original bridal shower supplies that can't be found elsewhere. A selection of custom bridal lines allows the Hostess Hero to choose from numerous color options, some also with bride and bride and groom skin and hair color combinations. The Bride and Groom's personality will be properly represented when their likeness is placed front and center of an invitation created in hues coordinating with their wedding colors. Or simply bring their wedding colors to the forefront by choosing patterned invitations and picking a color option from BridalShowerStuff.com's Custom Color Chart. From destination weddings to traditional affairs, there is a bridal shower theme designed to perfectly complement the Bride and Groom's big day.
"We know how important it is for the Bride-To-Be's original style to be represented," says Sherri Yukel, founder and general manager of all Big Dot Shops. "Planning a bridal shower is an important task and we want to help. From bridal shower invitations to personalized favors to tableware, BridalShowerStuff.com has everything a Hostess Hero needs to make the bridal shower a memorable occasion."
BridalShowerStuff.com knows planning a bridal shower can be time-consuming and stressful, so they're committed to offering the Bride-To-Be and her Hostess Hero the products needed to create a remarkable event without a lot of hassle. With new categories of sales and bridal shower themes debuted regularly, Hostess Heroes have all of their bridal shower needs in one place. "We understand what Brides want and we know what it takes to organize an impressive event," says Yukel. "BridalShowerStuff.com is a one-stop shop to help take the stress out of a bridal shower, allowing everyone the time to relax and simply enjoy the day."
About Big Dot of Happiness, LLC
Big Dot of Happiness, LLC, is an event party company and the originator of various games, invitations and themed party supply products called "Big Dot Originals." With personalized invitations, impressive party favors and unique party decorations, Big Dot of Happiness, LLC, makes everyday parties into extraordinary events. "We create remarkable smiles by embracing a remarkable culture."
Find Big Dot of Happiness on Facebook for inspiration and exclusive deals just for fans.
Contact:
PR Coordinator
Big Dot of Happiness, LLC
1.800.274.4282
http://www.bigdotofhappiness.com
###