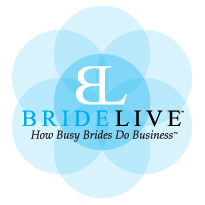 Our goal in creating BrideLive was not only to help vendors save time and money, but also provide their clients with the ultimate level of convenience.
Los Angeles, CA (PRWEB) November 30, 2012
As part of a rescheduled BrideLive webinar, professionals in the wedding and entertainment industries will be able to hear from Robert Walk, a bridal industry expert with nearly two decades of experience. The webinar was originally scheduled to take place on November 7, 2012, however it was rescheduled due to the events of Hurricane Sandy. The webinar will now take place on December 5, 2012 at 5:00 pm Eastern.
The exclusive webinar Walk will be presenting is entitled "Objection Direction: Change Her Mind and Get Her to Sign." During the webinar, attendees will learn how to improve their tactics for closing sales despite objections from brides. Since founding Just Weddings Disc Jockey Service in Arizona in 1984, Walk has played a role in more than 8,000 successful wedding celebrations.
"Helping a prospect make a decision that serves their best interest should be the goal of every salesperson," Walk said. "Through this webinar, I want to help show wedding professionals how they can uncover the real objection, offer a solution and close the sale."
This webinar is being held as part of Consultants Corner, one of the newest features BrideLive offers to subscribers to help them take their businesses to the next level. Consultants Corner offers monthly webinars, question and answer forums and expert advice and tips from some of the top leaders in the wedding and event industries.
In addition to Consultants Corner, BrideLive is known mainly for the revolutionary web conferencing tool it offers wedding and event professionals. BrideLive's software has completely changed how industry professionals interact with their current and potential clients by allowing them to create branded, interactive meetings online. With BrideLive, wedding and event professionals can easily cater to the busy schedules of modern day brides no matter their physical location.
"BrideLive helps professionals set themselves apart from their competition," said Jay Thomson, owner of BrideLive. "Our goal in creating BrideLive was not only to help vendors save time and money, but also provide their clients with the ultimate level of convenience."
To get more information about dates, times and registration for the webinar, please visit http://www.bridelive.com/webinars/December5-2012-webinar-registration.html.
About BrideLive.com
Headquartered in Sherman Oaks, California and based on technology that has been in development and commercial production for over nine years, BrideLive.com launched in 2011 as a custom software company and is frequently recognized for its rapid sustained growth, product excellence, and superb multi-media user interface. Through their cutting-edge technology BrideLive.com has been able to provide a web-based virtual meeting space used by wedding planners, photographers, DJs, florists and other professionals in the wedding industry who wish to leverage the power of online, personalized meetings to convert leads, grow sales, and save time. BrideLive offers mobile apps for iOS and Android users, making its state-of-the-art solutions easily accessible via iPhones, iPads, as well as all Android enabled tablets and smartphones.
For more information on BrideLive.com please visit http://www.bridelive.com or call 888.976.9906.