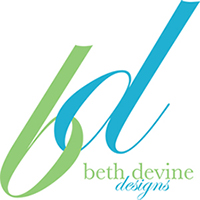 Boca Raton, FL (PRWEB) January 31, 2013
With spring and summer bridal season just around the corner, wedding planning is already underway for many busy brides-to-be. Beth Devine Designs, an online retailer for crystal, gemstone and pearl bridesmaid jewelry has announced a new discount to help brides and bridesmaids save this wedding season when purchasing bridesmaid earrings. Beth Devine Designs offers a wide selection of styles of bridesmaid earrings to coordinate with almost any style of bridesmaid dress, ranging from long dangle earrings that sparkle with crystals and gemstones to dainty pearl bridesmaid earrings.
"It's a great opportunity for brides who would like to get an early start shopping for bridesmaid jewelry gifts to save money." says Beth Devine.
Starting today, brides and bridesmaids will receive a 20% discount on any purchase of bridesmaid earrings. For a limited time, shoppers may simply use the promo code BRIDESMAID20 at the time of checkout to receive their discount. The sale will run for two weeks, ending on February 13, 2013. Their bridesmaid jewelry will arrive in a gift box tied with a bow, ready for gift-giving.
About Beth Devine Designs
Beth Devine Designs is based in South Florida and offers a selection of handmade jewelry that includes over 250 pieces of elegant and wearable jewelry. Designed and impeccably handmade to last a lifetime, an array of high-quality materials are used, including natural gemstones, genuine Swarovski crystal beads, freshwater pearls, sea shells and coral. Metals used include either sterling silver or 14k gold filled.
Since beginning in 2006, Beth Devine has expanded her collection to also include a special line of handmade wedding jewelry. Beth Devine strives to create beautiful bridal and bridesmaid jewelry that will work with any style of wedding, ranging from formal to more casual bridal, bridesmaid jewelry and beach wedding jewelry.
Because the jewelry is handmade in the USA and shipped directly to shoppers, Beth Devine Designs is able to offer quality jewelry comparable to that which is sold at higher end department stores and bridal shops at much lower prices.
To view the entire bridesmaid earring collection, please visit Beth Devine Designs at: http://bethdevinedesigns.com/catalog/Bridesmaid_Earrings-46-1.html