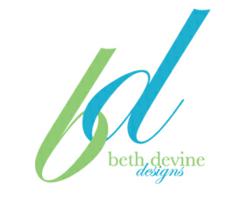 Boca Raton, FL (PRWEB) July 19, 2012
With fall wedding season around the corner, Beth Devine Designs, an online retailer for gemstone, crystal and pearl bridesmaid jewelry has announced an expansion to the collection of bridesmaid earrings. The latest additions include a selection of new earring designs to suit almost any wedding style and budget.
The new earrings range in style from long dangle earrings that shimmer with gemstones and crystals to dainty pearl bridesmaid earrings Many of the new bridesmaid earring styles can be customized right online at the time of purchase. Brides and bridesmaids may order earrings with their choice of gemstones, crystal and freshwater pearl shades. Dark Brown, Tangerine, Grey and Rose are a few of the popular color trends for the upcoming wedding season and the new earrings can be customized to coordinate with almost any of them.
"Jewelry to be worn the day of the wedding is a perfect gift to show appreciation to your bridesmaids" says Beth Devine "and it's an easy way to solve the dilemma of the bridesmaid accessories and bridesmaid gifts all at once.
Beth Devine strives to create beautiful bridesmaid jewelry that is affordable for everyone, and bridesmaid earrings prices start at just $24. Brides purchasing bridesmaid jewelry gifts at BethDevineDesigns.com receive 15 % off and free shipping when they purchase 3 or more of the same item. To redeem the discount, please enter the promo code bridal party at checkout. Their jewelry purchase will arrive ready for gift-giving in a gift box tied with a ribbon.
About Beth Devine Designs
Beth Devine Designs is based in South Florida and offers a selection of handmade designer jewelry that includes over 250 pieces of elegant and wearable jewelry. Designed and impeccably handmade to last a lifetime, an array of high-quality materials are used, including natural gemstones, genuine Swarovski crystal beads, freshwater pearls, sea shells and coral. Metals used include either sterling silver or 14k gold filled.
Since beginning in 2006, Beth Devine has expanded her collection to also include a special line of handmade wedding jewelry. Beth Devine strives to create beautiful bridal and bridesmaid jewelry that will work with any style of wedding, ranging from formal to more casual bridal, bridesmaid jewelry and beach wedding jewelry.
To view the newest items in our jewelry collection, please visit Beth Devine Designs at http://bethdevinedesigns.com/catalog/What_s_New-36-1.html