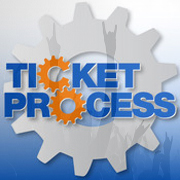 (PRWEB) September 06, 2012
Legendary musician Neil Young and his wife will once again be sponsoring their annual Bridge School Benefit Concert at the Shoreline Amphitheater in Mountain View, California, and TicketProcess.com offers Bridge School Benefit Concert tickets. As is the case for nearly every big event in North America, TicketProcess will be offering up affordable tickets that are backed by an industry-leading 125 percent money back guarantee.
This annual concert has become one of the most highly anticipated annual events on the coast of Northern California, and for good reason. It benefits the Bridge School, which is a non-profit organization that caters to young folks with severe speech impediments or physical handicaps. The school has caught the attention of non-profits all over the nation as they have continued to expand their services and look for opportunities to generate donations.
The school's website explains that they use assistive technology and augmentative & alternative means of communication to apply a bevy of lifelong empowerment strategies. It has gained accolades all over the United States and beyond, and the annual musical festival is an excellent way to unite the local community for a night of fun that features a lot of big name talent and generates a great deal of money for the incredible school. It also serves as an advertisement for the program's outline and brand, which is already being duplicated in other cities around the globe.
As of press time, the Bridge School lineup was yet to be officially announced, but suffice to say that Neil Young has quite a few names in his pocket book that he can call for a favor. Artists typically jump at the chance to perform at such a beautiful venue in front of appreciate fans and for such a noble and worthy cause.
The Shoreline Amphitheater has long been one of the most iconic live outdoor stages in all of the West Coast, and it has been attracting the world's hottest acts for several decades. Located just a stone's throw from the southern edge of the bay and just a few miles east of Palo Alto, the spot is a wonderful place to spend an afternoon or evening. TicketProcess.com understands what online ticket buyers want, and their services have steadily grown in popularity since they arrived on the scene with some of the best customer service and lower prices. Visit the website now to get in on some of the best deals on Bridge School Benefit Concert tickets that can be found.