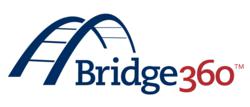 It's only natural that we expand our focus to where our clients think we shine.
Austin, Texas (PRWEB) June 22, 2011
Software changes everything. Or at least that has been a core belief for Brenda Hall, the founder of Bridge360. Helping clients reach their full potential with quality software products and systems has been the driving focus of the company's steady growth over the last 10 years.
As clients have been faced with more complex challenges with everything from mainframe to mobile, Bridge360 continues to answer their call. Bridge360's latest expansion in services is expected to help the company see the largest growth in its history, doubling in size and requiring a move to larger office space in August.
"Growing companies focus where their clients lead them. Over the last two years, our clients have been relying upon us to help them solve their toughest software challenges," said Brenda Hall, CEO of Bridge360. "It was only natural that we expand our focus to where our clients think we shine."
With a foundation in quality assurance and international software deployments, Bridge360 in recent years has been called to deliver complex application development projects for several major retailers and Fortune 100 manufacturers. These companies have relied upon Bridge360's talent for application development, creative enhancements to modernize software and rescuing projects that have gotten off-track.
Bridge360's expanded services now include application development, modernization, consulting and project rescue services in addition to quality assurance and Internationalization.
"As a young startup with a vision and few employees, we steadily grew at a continuous organic rate around 35% each year," said Hall. "However, as our economy here in Texas has shown, Bridge360's business has been accelerating at the rate of 400% for 2010 and 2011. We are hiring technical teams, and we are Open for Business!"
This is not the first expansion of services for Bridge360. Founded in 2001 as quality assurance company Austin Test, Inc., the company was renamed Bridge360 in 2005 as part of expanded focus in Internationalization and Localization services to support the growth in U.S. companies exporting software internationally.
"As the internationalization and localization side of the business grew, in addition to our quality assurance customer base, we really outgrew our name, thus the change to Bridge360," said Hall. "That change five years ago really set us upon a path to expand our software development services."
About Bridge360
Bridge360 improves and develops custom application software, specializing in solving complex problems at every phase of the software development lifecycle. Bridge360 removes roadblocks to help clients' software and applications reach their goals in any market.
The Bridge360 customer base includes world technology companies, leading system integrators, federal and state government agencies, and small to enterprise businesses across the globe. Bridge360's clients span industries from legal to healthcare, automotive to energy, and high tech to high fashion and count upon Bridge360 to clear a path for their success.
Bridge360 was founded in 2001 (as Austin Test, Inc.) and is headquartered in Austin, Texas with offices in Beijing, China.
###