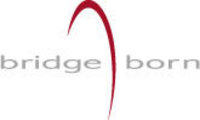 We are very pleased to have been selected by USAID in this competitive procurement
Virginia Beach, VA (Vocus) August 28, 2008
Bridgeborn, a leading systems design, engineering and integration company, today announced that the Bridgeborn team, which includes Library Associates Companies, was awarded a prime contract through the United States Agency for International Development (USAID). The 5 year contract combines Bridgeborn's previous work as prime contractor supporting the Knowledge Services Center (KSC) with new information technology services and support at USAID's Development Experience Clearinghouse (DEC).
"We are very pleased to have been selected by USAID in this competitive procurement" said Katharine Murphy, Executive Vice President of Bridgeborn. "This win speaks to the quality of the work we have provided over the last year and a half as well as the experience, qualifications and approach our team brings to the IT services and support at the DEC. We look forward to working with Library Associates and the opportunity to support USAID as they transform the KSC and DEC into a single corporate resource center. Achieving this goal will enable the Agency's information professionals to more effectively share resources and collaborate on solutions to meet the Agency's information and knowledge management requirements."
The Knowledge Services Center (KSC) is USAID's information hub. It is a point of access to the Agency's library, research, and knowledge management activities, which includes a wide variety of products and services that can be accessed both in-person and virtually to serve the information needs of USAID staff in Washington and in overseas offices. The DEC is the largest online resource of USAID-funded program and technical development documentation. With over 150,000 documents in the repository including 50,000 PDFs that are fully searchable using a Google-powered search engine, the DEC serves as the Agency's archives of technical information.
About Bridgeborn
Bridgeborn is a systems design, engineering and integration company that delivers innovative IT Solutions to the Federal Government and Commercial markets. Clients include DHS, JFCOM, USAID, and US ARMY.
Bridgeborn is a privately held company headquartered in Virginia Beach, VA with offices in Arlington, VA, Annapolis, MD and Savannah, GA. For more information, go to http://www.bridgeborn.com or call us at 757.437.5000
###