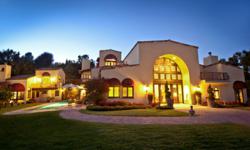 The redesigned website is new, easy to navigate and informative. The home page has informative drop down menus that take visitors to any page on the site.
(PRWEB) December 18, 2012
Bridges to Recovery, the residential mental health treatment facility, announced today that they have launched a redesigned website. Bridges to Recovery is a premier licensed adult residential treatment facility with programs for people with psychiatric and emotional issues.
The programs are certified by the Department of Mental Health. A redesigned website is news because Bridges to Recovery has treatment plans designed for patients seeking on-going psychotherapy. Bridges to Recovery specializes in treating depression, bipolar disorders, anxiety and trauma. They also believe their treatment facility is a less stressful alternative to hospital and outpatient care.
Bridges to Recovery helps patients live the healthiest life possible and they use innovative and effective treatment methods to reach the goal. The innovative treatments focus on the underlying causes of psychiatric and emotional disorders rather than focus on the symptoms of disorders, like alcoholism. They use intensive therapy to address problems with drug addiction or sobriety issues.
The treatment itself prepares patients to move ahead to a productive life. People suffering from emotional or psychiatric disorders may choose from a number of treatments including treatments for mood disorders, obsessive/compulsive disorders, personality disorders, substance abuse, dissociative disorders, somatoform disorders, sexual disorders, schizophrenia and many others. Bridges to Recovery are licensed and certified to treat these disorders.
Bridges to Recovery's luxurious mental health facilities are licensed by the State of California. The residential facility allows the staff to help people with disorders without allowing the progress to lapse between appointments as happens in a non-residential settings. The staff includes mental health doctors and professionals.
The personal journey to recovery at the facility addresses more serious issues than the everyday problems everyone occasionally suffers. The treatment facility addresses problems that ordinary people cannot solve with their own initiative. Left to their own devices, people with a psychiatric or emotional disorder turn to destructive behavior, the facility said.
Bridges to Recovery offer three broad treatments and they encourage people looking for help to explore the options on the website. The treatments include outpatient treatment, intensive outpatient programs and residential treatment. The outpatient option is the basic once-a-week visit to a psychiatrist. Intensive outpatient treatment involves group and individual therapy three days a week. Residential treatment involves staying full-time in the facility for on-going treatment.
The redesigned website is new, easy to navigate and informative. The home page has informative drop down menus that take visitors to any page on the site. The lists of services are long and comprehensive with highlighted features in an easy to read format. The text is engaging and educational. The testimonials are convincing and uplifting.
The site has colorful photos of the facility, the staff and people who use their services. The facility has many treatments to offer and the website has information on all of them. Read more about the programs available at Bridges To Recovery here: bridgestorecovery.com/program/