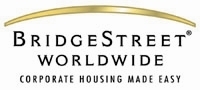 Herndon, VA (Vocus) February 25, 2008
BridgeStreet Worldwide, a leading international corporate housing provider, today announced four building projects currently in progress in the United States and United Kingdom. The development projects are representative of the strategic acquisition goals set forth last year when BridgeStreet was purchased by Sorrento Asset Management, a Dublin-based, privately held, investment group. As the property management division for Sorrento, BridgeStreet Worldwide experienced a record-breaking year of profitability and growth, with expansion plans for 2008 already underway.
505 North State Street, Chicago
BridgeStreet is thrilled to unveil plans for S505, an exciting joint collaboration with Kimpton Hotels & Restaurants, a leading developer and operator of boutique hotels, and The John Buck Company, a leading Chicago based real estate developer. S505 is located on State and Illinois Streets in the heart of downtown Chicago and near the vibrant River North area, and will feature 145 corporate apartments complemented by more than 200 four-star hotel rooms. The residential and hotel components will share various common amenities including a fitness room, pool, landscaped terrace roof deck, masseuse and concierge service. This is a truly unique offering. Upscale hotel services are not presently offered in any other Chicago residential project at the S505 targeted price point.
306 W 48th Street, Manhattan
In the heart of Midtown, Manhattan, construction is ongoing for S48- a 43-floor residential skyscraper. This mixed-use property includes commercial space and 122 apartments with spectacular views of the Hudson River and Downtown. S48 will combine the comfort and spaciousness of a luxury residential building with impeccable services and premium amenities that include Wi-Fi throughout the building, fitness center on a common use terrace in this building and 24-hour doorman-attended lobby.
47 East 34th Street, Manhattan
A grand opening is scheduled for S34 BridgeStreet's other Manhattan high rise, in the fall of 2008. The 36-story building, located one block from the Empire State Building, offers 110 spacious apartments with top of the line design features and finishes. From the state-of-the-art fitness studio to the 24-hour concierge the outstanding services and amenities available create an unrivaled lifestyle.
"It's a great time to invest in the US real estate market," said Bryan Turley, Sorrento's chief executive officer. "Combining Sorrento's real estate investment expertise and BridgeStreet's property management acumen allows us to expand our reach of purpose built and operated serviced apartments into key world markets."
156-176 St John Street, Clerkenwell, London EC1
In addition to the U.S. properties, the company is expanding its selection of serviced apartments in London with St. John Street, part of a mixed-use development in the trendy Clerkenwell area. The building will have 48 apartments with European designed kitchens and baths. The balconies overlooking landscape gardens create a contemporary haven in the heart of the city. With meticulous attention to detail and a careful choice of materials, these light and airy apartments combine a minimalist style and genuine comfort.
"The expansion plans we set in motion last year will continue to fuel our growth by bringing BridgeStreet's purpose built and operated serviced apartment management model to cities across the globe," said Lee Curtis, president and chief executive officer of BridgeStreet Worldwide. "We experienced significant progress in 2007 by concentrating on high potential, tier-one markets which resulted in increasing revenues and profitability while significantly expanding our global client base. We are forecasting another record breaking year in 2008 and are excited to bring new products to our growing customer base!"
Valued at over $500 million, these projects reflect the strength and profitability in the corporate housing sector and further establish BridgeStreet Worldwide as a trendsetter and dominant player in the industry.
BridgeStreet Worldwide is a leading international provider of corporate housing. BridgeStreet and its Global Partner Alliance offer over 15,000 corporate apartments located throughout the United States and 50 cities internationally. An award winner both in the U.S. and Europe, BridgeStreet properties meet uncompromising standards of quality, comfort and service. For more information about the company or to learn more about how BridgeStreet is Making Corporate Housing Easy, visit http://www.bridgestreet.com or call 1-800-BSTREET.
Based in Dublin, Ireland, Sorrento Asset Management is a leading provider of wealth management products and services, focused primarily on return on equity transactions. Formed in 2004, Sorrento's strength comes from its ability to structure high quality, off-market residential and commercial property transactions with guaranteed yields and full management, giving investors turn-key investment solutions. The company's investment products and services include a significant property portfolio in the U.K., Ireland, Europe and the U.S., structured products and private finance transactions, equity investments and pre-and post-retirement funds.
Contact:
Jennifer Brand
(202) 232.6579
jbrand@crosbyvolmer.com
###