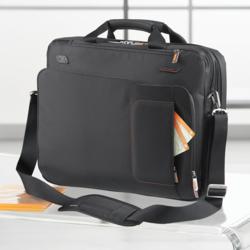 Quality luggage is essential to those who travel frequently – and even those who don't travel as much.
London, Uk (PRWEB UK) 31 May 2013
Case Luggage is always looking to offer its customers new & exciting brands from around the world. We have built up a reputation for selling the finest luggage & leather goods from well-recognised brands such as Tumi, Samsonite & Rimowa. When looking for carry-on luggage, check-in cases or business bags, Case Luggage is the first place that many people think of. Case Luggage is therefore proud to announce the arrival of a new brand to the current offering: Briggs & Riley. The products are available both online at caseluggage.com, and in stores.
Briggs & Riley are an established & well recognised American brand. They understand that quality luggage is essential to those who travel frequently – and even those who don't travel as much. All of their cases & business pieces are built to last & designed to perfection. All travellers want lightweight bags, that are as strong as possible, to withstand all the knocks & bumps that occur during flights. Briggs & Riley therefore developed a frame configuration and material selection that reduces the weight of the suitcases whilst increasing their durability.
Briggs & Riley understand that different travellers have different requirements & needs depending upon their lifestyle. Their ranges reflect this, with different ranges designed for the differences in travellers habits. Case luggage has carefully selected two range as part of the launch offering – the Baseline collection & the Verb collection.
The Baseline collection provides world class endurance and plenty of choice for the frequent traveller. The suitcases in the Baseline range feature an expansion system, allowing an increase in size of up to 34%, whilst always ensuring that items remain secure inside & clothes stay wrinkle free.
The Verb range is designed for professionals who like to take the office with them, wherever they go. The stylish business cases feature internal compartments, allowing for easy organisation of paperwork, files and folders. The padded laptop & tablet compartments ensure that electronic devices are well protected at all times.
Briggs & Riley realised that brand guarantees from other luggage manufacturers often have limits placed on them. The "Simple as that®" lifetime performance guarantee covers ordinary wear and tear, and airline damage – something which other companies do not offer. This guarantee is available on every Briggs & Riley product available at Case Luggage.
Case London are the leading travel good and business retailers in the UK, selling the finest carry on luggage & check-in suitcases for over 90 years – for further information please see: caseluggage.com