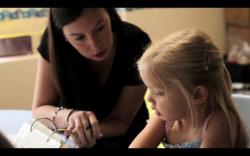 Due to high demand and the limited number of tutors available in the Hamptons, we recommend that parents start booking these sessions early.
New York, NY (PRWEB) April 26, 2012
Due to high demand, Bright Kids NYC will be returning to the Hamptons this summer to offer academic enrichment and test preparation tutoring. Parents can choose from our popular ERB (WPPSI-III/WISC-IV), Stanford-Binet 5, NYC Gifted and Talented (OLSAT® and NNAT®2), ISEE/SSAT, or CTP-4 test preparation programs as well as academic and subject tutoring programs to ensure that their children do not lose their edge over the summer. Our instructors will evaluate your child during the first session and our staff will craft a customized program for your child based on these results.
Continuing with the Bright Kids philosophy of offering high quality educational services, the one-on-one tutoring sessions will be taught by certified teachers in the comfort of your home. Sessions are scheduled on a first come, first serve basis and can be scheduled Monday through Sunday. Due to high demand and the limited number of tutors available in the Hamptons, we recommend that parents start booking these sessions early.
Also offered this summer is our first Bright Kids Preschool Program. Running from June 11th through August 31st, 2012, parents have the option to enroll their child into a flexible and fun critical skill-building program. Parents can choose to enroll their children for the whole summer or for as few as three weeks. Activities are developed to contribute to your young student's academic, social, and emotional growth. Additionally, for parents forecasting future preparation for the OLSAT®, NNAT®2, Stanford-Binet 5, or ERB (WPPSI-III) exams, our teachers will be introducing skill-building activities that will touch on these tests. Unlike other preschool programs, children can be as young as 3 ½ years old to enroll.
Children will be encouraged to ask questions and to explore and expand their own problem-solving skill set. With a maximum class size of four students, teachers can provide individualized feedback to guide parents and students during this period of self-discovery. Daily session reports will be provided for every child in the program, so parents can follow their children's progress. Four convenient scheduling options are offered:

Monday and Wednesday Mornings (10am-12pm)
Monday and Wednesday Afternoons (1pm-3pm)
Tuesday and Thursday Mornings (10am-12pm)
Tuesday and Thursday Afternoons (1pm-3pm)
To learn more about either of these Bright Kids options, please contact the office at info(at)brightkidsnyc(dot)com or at 917-539-4575.
Bright Kids NYC Inc. was founded in New York City to educate parents about standardized tests such as ERB, Stanford-Binet 5, OLSAT®/NNAT®2, ISEE/SSAT, and CogAT through workshops and consultations and to prepare young children for such tests through assessments, tutoring, and publications. You can learn more about us on our website at http://www.brightkidsnyc.com.