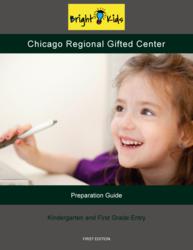 Bright Kids Chicago prides itself on providing the best and most individualized service possible.
Chicago, IL (PRWEB) September 19, 2012
Bright Kids has expanded! On September 17th, 2012, Bright Kids opened its first office outside of New York City – in Chicago. Just like children in NYC, Chicago children take many standardized tests throughout their schooling, and Bright Kids is proud to offer support and materials for any test your child may take during his or her elementary and middle school years, including the exams for Chicago Public Schools' Selective Enrollment Elementary and Middle School programs. We also provide preparation for the ISAT, CogAT, ITBS, ISEE, and CTP-4, along with other Chicago private school achievement exams.
Bright Kids prides itself on providing the best and most individualized service possible by starting each student's program with an assessment in order to determine the student's strengths and areas for improvement. These assessment results are then used to create a customized tutoring curriculum for one-on-one tutoring sessions in your home or at our office, led by Illinois State Certified teachers, most of whom hold Master's degrees in Education. Along with this option, Bright Kids Chicago offers Bright Kids' signature Bootcamp sessions for students applying to take the Regional Gifted Center and/or the Classical School exams. These sessions are offered on a flexible basis in our office in 6- or 8-session packages for individual tests and 12-session packages for both exams.
To celebrate our grand opening, please join us for an opening reception on Thursday, October 4th at 6:30 p.m. to see the new office and meet our Director, Marisa Mathews. Please RSVP here.
Bright Kids also will be hosting a parent workshop on Wednesday, October 17th, at 6:30 p.m. to discuss the application and testing process for the CPS Selective Enrollment Elementary and Middle Schools. We will be discussing topics such as application timelines, which test is most suitable for your child, and how best to help your child prepare for these exams. Workshops are limited to 15 participants so that everyone's questions can be answered. To register, please fill out this form.
For parents looking to prepare for these exams at home, Bright Kids Chicago will be releasing our Regional Gifted Center and Classical School Preparation Guides in the fall. The guides will help prepare your child for these exams by providing him or her with practice questions in the same format as the exam. A section on each subtest will be included. While Chicago Public Schools may not give questions from each subtest, Bright Kids believes in preparing students for all possible questions, and in the importance of practicing the problem-solving and critical-thinking skills that your child will need to be successful on the exams and in school.
For more information on Bright Kids Chicago, please visit http://www.brightkidschicago.com or email us at info(at)brightkidschicago(dot)com.