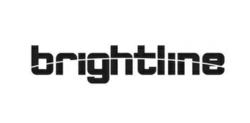 We've created a truly interactive experience to engage users at the ACC Tournament
(PRWEB) March 09, 2012
Brightline Interactive, the leader in digital and creative activations, is excited to announce the debut of the AT&T Speed Match Challenge at the ACC Tournament March 8-March 11th in Atlanta in partnership with Team Epic. The experience will also be featured at the Final Four Tournament March 28-April 2nd in New Orleans.
The game features a head-to-head competition where players compete against each other on a timer. Users play a traditional memory game while matching branded panels including trivia about NCAA history, players, and teams, as well as the AT&T brand.
"We've created a truly interactive experience to engage users at the ACC Tournament," began Erik Muendel, CEO and Creative Director of Brightline Interactive. "Our game combines fans' knowledge of college basketball trivia with the iconic brand of AT&T."
"The AT&T Speed Match Challenge is an innovative approach to experiential marketing," stated Doug Lowry of Team Epic. "We are excited to debut the AT&T Speed Match Challenge this weekend, attracting users of all ages to engage with our branded experience."
For more information about Brightline Interactive's gesture and touchscreen experiences, see visit their Facebook page or follow them on Twitter.
About Team Epic
Team Epic is the leading lifestyle/experiential sports and entertainment marketing agency that is part of Aegis PLC. Team Epic was the brainchild of a team of senior executives who foresaw that our industry needed a new type of agency in order to bring clients the types of forward thinking ideas required by today constantly evolving media and sponsorship landscape. Accordingly, Team Epic brought together these premier brands to become the only agency that truly combines the disciplines of traditional sponsorship with breakthrough experiential and digital, all underpinned by an in-house market research firm. The Team Epic model is designed to provide traditional lifestyle and sponsorship marketing sources while being a leading force in the on line, off line convergence.
About Brightline Interactive
Brightline Interactive is an award-winning, multi-discipline digital services agency that delivers creative solutions for web, mobile and experiential environments. Based in Alexandria, Virginia, Brightline develops and delivers branded solutions for both the public and private sectors by blending creativity and expertise of any and all media and technology available.
###