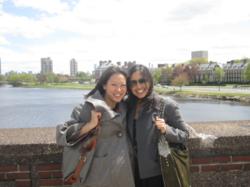 "There is a way to carve out a more beautiful corner. To build what you love into what you do. And to share it with the world - one lovely piece at a time."
(PRWEB) October 23, 2012
BRIKA (bree-ka) is the first-ever online destination site offering a curated assortment of beautifully crafted products from authentic, talented and passionate designers, makers and artisans who have incredibly unique and inspiring stories to share. More often than not, these vendors are under-the-radar and seek to distinguish themselves from the "noise" but often do not have the know-how or resources to do so.
The site is focused on serving, professional, connected, sophisticated, smart, stylish but busy women who are craving special and unique items on an easy-to-navigate site in the categories of House + Home, Little Ones, Paper Goods, Bath + Beauty and Jewelry + Fashion Accessories.
Site features:

Limited-time only sales featuring talented vendors focusing on special collaborations and/or exclusive designs
Inspiring, educational and creative content updated daily
An online creative community which enables consumers to have a direct line of communication with the artisans
Current examples of vendors include Sara Pinto of San Francisco, a mother of two who was inspired to create beautiful journals for busy mothers to stay organized. Jared Gettinger of Brooklyn created Love Nature NYC to offer health and home products that are all natural without the toxins and chemicals found in most mass-produced alternatives.
Bios:
Jen Lee Koss and Kena Paranjape came together to create BRIKA around the belief that our lives are as beautiful as we wish to make them. Koss has a background in finance with management consulting experience in the consumer/retail sector. She is also a former cellist. Paranjape has a background as a retail merchandiser and buyer and is a former lifestyle blogger.
BRIKA comes from the Spanish word "Fabrica," which means "Factory." The irony of this word is none of the products that will be sold on the site will ever be generic or mass made.
BRIKA is the only online destination that features a tightly curated assortment of unique, meaningful products that empower and inspire women to live the well-crafted life they desire. The site officially launches on November 19th at http://www.brika.com.