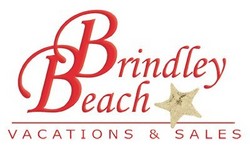 Our entire team is overjoyed to be able to announce these outstanding booking and occupancy numbers. It is through working closely with our homeowners and listening to our clients that we have been able to strike the right balance to provide vacationers outstanding values in vacation rentals
Corolla, NC (PRWEB) July 28, 2009
Brindley Beach Vacations / Press Release - Brindley Beach Vacations a leading vacation rental and real estate firm located in the Outer Banks of North Carolina reports that the summer of 2009 is continuing to break records for occupancy in June, July and August.
Brindley Beach Vacations booked over two million dollars in vacation rentals in both May and June and is expecting a new record of over 1.7 million dollars booked for July. For the summer, Brindley Beach Vacations is currently reporting increased occupancy over the summer of 2008 with a current occupancy of over 86%. With last-minute bookings remaining strong they will only continue to improve occupancy for their homeowners in the face of conventional wisdom. We always knew they would be here; we just had to make it easy and affordable.
"Our entire team is overjoyed to be able to announce these outstanding booking and occupancy numbers. It is through working closely with our homeowners and listening to our clients that we have been able to strike the right balance to provide vacationers outstanding values in vacation rentals," stated Doug Brindley, Owner of Brindley Beach Vacations & Sales. "We know the economy is tough right now - but we also know that people still desire and deserve a quality vacation and we are fortunate enough to have not one but two locations that are shining stars in Outer Banks vacation rentals that are budget friendly and appeal to every member of the family - Corolla and Duck! Our value proposition hit home with vacationers this May and has not let up and in fact has picked up steam. There still are some outstanding values to be had for those vacationers looking for a last-minute vacation before school starts or for those looking to enjoy the great August and September weather when the beaches get quieter. The Brindley Beach Vacations team invites interested vacationers to visit us online at http://www.BrindleyBeach.com or to call us at 877-642-3224 to find the exceptional value they deserve this summer."
Brindley Beach Vacations was founded in 2003 is owned and managed by Doug Brindley along with partners Bobby and Kelly Hanig and their offices are located at 1023 Ocean Trail in Corolla, North Carolina. Brindley Beach Vacations specializes in professionally managed vacation rentals in the northernmost corner of the North Carolina's Outer Banks offering vacation rentals and sales in Duck and Corolla including the communities of: Carolina Dunes; Pine Island; Currituck Club; Ocean Lakes; Buck Island; Monteray Shores; Corolla Light Resort; Ocean Hill; The Villages at Ocean Hill Resort; Whalehead Beach; Ocean Sands; Corolla Village; and many other Duck communities.
More information on Brindley Beach Vacations & Sales can be found on their website: http://www.BrindleyBeach.com. The site features secure online availability and booking for vacation rentals, detailed property information including pictures, area information, information on local attractions, directions, local webcams, emergency information, homeowner access through OwnerNet™, Real Estate Sales Information and a brochure request form.
Corolla, Duck and the Outer Banks is a convenient trip from most of the east coast of the Unites States including Washington DC; Baltimore, MD; Richmond, VA; Charlotte, NC; Columbia, SC; Philadelphia, PA and New York/New Jersey. To reach Brindley Beach Vacations & Sales, please call 877-642-3224.
About Brindley Beach Vacations & Sales
Service First…Fun Always! - Brindley Beach Vacations and Sales is owned and operated by Doug Brindley along with partners Bobby and Kelly Hanig. They have been prominent in the Corolla and Duck real estate rental and sales industry since 1984. Doug began in the business in 1984 and Bobby and Kelly Hanig joined his team in 1994. Their primary and only focus is the delivery of exceptional service to all of their Outer Banks owners and guests on vacation. The definition of service is someone in front of you helping to solve your problems NOW. Together, they also manage and operate THE POOL GUY - the largest pool and spa operator in the Outer Banks.
Every guest and owner of Brindley Beach Vacations experiences the true meaning of "Service First..Fun Always!" Brindley Beach Vacations can be found on the web at: http://www.BrindleyBeach.com; or reached via phone at 877-642-3224.
###