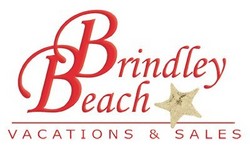 Our second annual Inc. 5000 continues the most ambitious project in business journalism
Corolla, NC (PRWEB) January 22, 2009
Brindley Beach Vacations a leading vacation rental and real estate firm located in the Outer Banks of North Carolina is proud to announce that it has recently been named by Inc. Magazine as one of the 5000 fastest growing privately held companies in the United States. Brindley Beach Vacations was ranked #1 in the Travel Industry and #603 overall. The list is the most comprehensive look at the most important segment of the economy - America's independent-minded entrepreneurs. Taken as a whole, these companies represent the backbone of the U.S. economy.
"Our second annual Inc. 5000 continues the most ambitious project in business journalism," said Inc. 5000 Project Manager Jim Melloan. "The Inc. 5000 gives an unrivalled portrait of young, underreported companies across all industries doing fascinating things with cutting-edge business models, as well as older companies that are still showing impressive growth."
Brindley Beach Vacations was founded by Doug Brindley and Bobby and Kelly Hanig in 2003 in Corolla, North Carolina. It specializes in professionally managed vacation rentals in the northernmost corner of the North Carolina's Outer Banks offering vacation rentals and sales in Duck and Corolla including the communities of: Carolina Dunes; Pine Island; Currituck Club; Ocean Lakes; Buck Island; Monteray Shores; Corolla Light Resort; Ocean Hill and The Villages at Ocean Hill Resort. Since 2004, Brindley Beach Vacations has increased their annual revenue by over 542% to be included on this prestigious list of privately held companies.
"The team at Brindley Beach Vacations is very proud of receiving this prestigious recognition for our years of hard work. Since our inception, we have strived to live by our motto of 'Service First…Fun Always!' and being named to the Inc. 5000 list is one of the many signs that we are providing out clients and homeowners the services they need and demand," stated Doug Brindley, Owner of Brindley Beach Vacations & Sales. "As we move forward into 2009 and beyond, we will continue to build upon this achievement and strive to provide the utmost in customer service to the vacationers and homeowners that we serve."
More information on Brindley Beach Vacations & Sales can be found on their website: BrindleyBeach.com. The site features secure online availability and booking for vacation rentals, detailed property information including pictures, area information, information on local attractions, directions, local webcams, emergency information, homeowner access through OwnerNet™, Real Estate Sales Information and a brochure request form.
Corolla, Duck and the Outer Banks is a convenient trip from most of the east coast of the Unites States including Washington DC; Baltimore, MD; Richmond, VA; Charlotte, NC; Columbia, SC; Philadelphia, PA and New York/New Jersey. To reach Brindley Beach Vacations & Sales, please call 877-642-3224.
About Brindley Beach Vacations & Sales
Service First…Fun Always! - Brindley Beach Vacations and Sales is owned and operated by Doug Brindley along with partners Bobby and Kelly Hanig. They have been prominent in the Corolla and Duck real estate rental and sales industry since 1998. Doug began in the business in 1984 and Bobby and Kelly Hanig joined his team in 1994. Their primary and only focus is the delivery of exceptional service to all of their Outer Banks owners and guests on vacation. The definition of service is someone in front of you helping to solve your problems NOW.
Every guest and owner of Brindley Beach Vacations experiences the true meaning of "Service First..Fun Always!" Brindley Beach Vacations can be found on the web at: BrindleyBeach.com; reached via phone at 877-642-3224 or via email at Rentals at BrindleyBeach dot com.
###