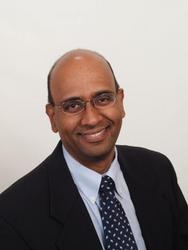 Offshoring services can lead to a 1-5% drop in your market cap.
Irvine, CA (PRWEB) June 24, 2010
According to a study by the University Of Michigan Ross School Of Business, "Offshoring services can lead to a 1-5% drop in your market cap". Given the current economic conditions, that is a risk US companies can't afford to take. Did you know that many leading US companies are achieving efficiency gains and cost reductions without using offshore services?
For years, offshoring has paved the way to cost cutting for many US companies. Large companies, like Citigroup and Federal Express, transferred their call centers to India, the Philippines, or South East Asia. They were carried away by the promise of labor rates as much as 50-80% lower than US rates. The lure had its benefits – availability of a large resource pool at a low cost.
After investing in offshore ventures, companies realized the actual savings were not as initially projected. To name a few, management costs as well as costly delays in delivery, both sky-rocketed. Cultural gaps and communication issues impacted turnaround time and the quality of deliverables. Lost synergy amongst the teams lowered the dynamics of the company's organization. Are you experiencing similar pain points in using offshore services or still undecided about offshore? The "Reversing the Trend – How Successful Companies are Moving Offshore Services Back Onshore and Still Saving Money" webinar will discuss how you can use onshore services at a cost comparable to offshore while winning the public relations race against your competitors for keeping jobs in the US.
Attendees of Reversing the Trend webinar will learn about the common myths about going offshore and strategies to mitigate risks and improve ROI. Find out what government incentives are available to your business when you bring jobs back onshore or keep them onshore. The session will also cover best practices for transitioning offshore services onshore.
The speaker brings considerable expertise to the session. Shashi Jasthi, President and CEO of Irvine California-based Solugenix, has over 20 years experience building successful organizations worldwide. His global experience includes executive leadership positions with organizations in the US, India, Australia and New Zealand. He has led the successful implementation of several offshore captive support and development centers for leading financial services organizations in the US. Most recently, Shashi has been helping organizations move services back onshore while still saving money.
To learn more about the Reversing the Trend webinar or to register, visit: http://www.solugenix.com/onshore-vs-offshore-webinar.html
# # #