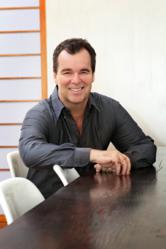 The message I'd like to get out to property investors..... is that there are alternative ways of doing things
Sydney, Australia (PRWEB) February 12, 2013
Australian property investment strategist, Rick Otton, has urged Brisbane property investors against taking the plunge into home ownership without being aware of the potential for mortgage stress or the negative implications of accessing traditional bank financing.
Otton is hosting a free one-day 'How to Buy a House for a $1' seminar in Brisbane this month to offer alternative strategies and techniques to property investors.
The event announcement follows on the back of new data which shows that while things are looking up for the Brisbane real estate market and home values are on the rise, the recovery will not be dynamic. The predictions were made in the latest Rismark home value index forecast released by property market research analysts RP Data.
One of the organisation's senior research analysts said interest rate cuts and a greater level of affordability was definitely aiding the Brisbane housing recovery.
However, he warned against early celebrations with the following prediction: "I think over the first six months of the year, you might see some low levels of capital gains, but probably less than 1 per cent over the first six months, so any growth is going to be very limited and a slow recovery in the housing market."
Seizing different solutions
Mr Otton said the future of real estate investing lay in simple but creative cutting-edge strategies that were already being adopted in different parts of the world.
"The message I'd like to get out to property investors, home buyers and anyone who's thinking about entering the market is that there are alternative ways of doing things. In Australia, there is a cookie-cutter property investment model which most people follow without even questioning whether the methods actually work," Mr Otton said.
"As part of my personal mission to shake up the way things are done and contribute to the long-term wealth of all Australians, my 'How to Buy a House for a $1' training seminar in Brisbane will guide participants through my not-so-secret, but revolutionary, techniques.
"These include how to generate positive cash flow from day one and mentoring investors on how to buy almost any property – or multiple properties – without a deposit or bank."
The Brisbane seminar, usually valued at almost $1,600, but this time free to the public, will be held on February 17. The showcase event will include live demonstrations, interactive exercises and activities, case studies and lessons in cutting-edge strategies.
For more information visit http://www.HowToBuyAHouseForADollar.com
About Rick Otton
Rick Otton has spent decades making money by snapping up inexpensive real estate and putting it to work building wealth. Now, he's teaching other Aussies how to do the same. He is the founder and CEO of We Buy Houses, which operates in the U.S., U.K., Australia and New Zealand putting his strategies to work every day.
Otton got his start in alternative real estate investment in 1991 and within a year acquired 76 properties. In years after, he made a fortune using his low-risk, high-reward strategies to inexpensively acquire real estate.
Now, Otton wants to share the wealth by sharing the wisdom, teaching us how to buy and sell real estate without cutting banks and other middlemen in on the deal.
Otton has been featured in a variety of television programs and magazines, including Today Tonight, A Current Affair, Australian Property Investor and more.
More information at HowToBuyAHouseForADollar.com.au