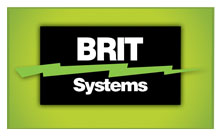 BRIT's UrgentWorks provides a means for improving patient safety and helping clinicians avoid communication failures
Dallas, TX (PRWEB) September 29, 2011
BRIT Systems, Inc. and Safer MD announced today a marketing partnership that will enable radiologists who use BRIT Systems' UrgentWorks Critical Test Results Management (CTRM) solution to apply for malpractice insurance discounts from their insurance carrier. SaferMD is an independent and neutral third-party auditor that monitors the UrgentWorks communication system and reports the healthcare providers' use to their insurance carriers. By demonstrating the effective use of the product to the carriers, radiologists receive discounts on their malpractice insurance.
"BRIT's UrgentWorks provides a means for improving patient safety and helping clinicians avoid communication failures," says Brian Gale, MD, MBA, founder of SaferMD. "SaferMD works with the radiologists' insurance carriers to obtain malpractice discounts based on the use of this product and provides an on-going auditing service that documents the continual effective use of UrgentWorks. "
According to Shelly Fisher, president of BRIT Systems, "The failure to communicate radiology results is often cited as the second most common cause of malpractice lawsuits. UrgentWorks provides tools to assist in these communications and document them. SaferMD audits the documentation provided by Urgent Works and sends detailed reports to the radiologists' insurance companies. With this evidence of effective use of a CTRM, insurance companies provide discounted liability insurance to the radiologists. The money saved from this discount drastically improves the return on investment from UrgentWorks."
UrgentWorks is a Web-based, automated phoning solution for managing critical results. Findings are entered into the system via parsing them from the final radiology reports; typing them into a web page; or via integration with workstations where they are entered into an Urgent Finding field. UrgentWorks then starts phoning clinicians and/or patient locations to deliver the findings. The system continues phoning a list of recipients until the findings have been acknowledged, which may also be done via the web. The urgent finding history can then be returned via HL-7 to other information systems, most commonly as addendums to reports. Full listings on each urgent finding as well as statistical analysis of delivery and acknowledgement times are available with a few clicks of the button.
About BRIT Systems:
BRIT Systems is a technology company that provides custom, turn-key solutions for PACS, RIS, teleradiology, including ASP solutions, and digital reporting solutions. Founded in 1993 with the goal of providing affordable PACS based on standards, BRIT designs and deploys high-quality PACS/RIS based on the company's comprehensive understanding of radiology departments, medical imaging, networks, DICOM integration, security and highly available computer systems. BRIT is an employee-owned corporation headquartered in Dallas, Texas. More information can be found at http://www.brit.com.
About SaferMD:
SaferMD, LLC is a patient safety company that monitors and audits risk reduction activity. SaferMD's metrics enable healthcare providers, facilities, malpractice insurance companies and accreditation organizations to minimize or eliminate the risk of missed diagnostic test result communications. SaferMD's systems are designed to run seamlessly in the background, compatible with existing clinical work flow. More information can be found at http://www.safermd.com.
###