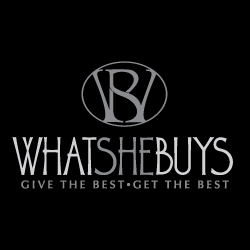 We are very pleased to offer the new Britax Frontier combination seat because it focuses on the 4 to 7 year old segment
San Gabriel, CA (PRWEB) May 29, 2008
WhatSheBuys, a specialty boutique retailer featuring world-class, best-of-category brands for her, him and child, announced that it has added the new innovative Britax Frontier Car Seat, a combination 5 point harness car seat and booster, to its best-of-category selection for car seats. WhatSheBuys became an authorized retailer of Britax Car Seats in 2006 and has now added the new Britax Frontier model to its offerings.
The new Frontier model is considered a combination booster youth car seat that combines a forward facing 5-point harness car seat for children up to 80 lbs and 53 inches with a belt positioning booster for children up to 100 lbs and 60 inches. This model continues an important push to keep children safe in a 5-point harness car seat as long as possible. The Centers for Disease Control and Prevention reports that motor vehicle crashes are the leading cause of death for children ages 1 through 14. Diligence has resulted in a higher rate of infants and toddlers in car seats and consequently lower death rates due to car accidents in the 0 to 3 age group. The Children's Hospital of Philadelphia research conducted in 2002 concluded that only 16% of 4 to 7 year olds were using a car seat or booster. Child safety advocates have been trying to educate the public on the benefits of using a seat belt, booster or car seat for the 4 to 7 year old group. The success of the 5-point harness Britax Regent Youth Car Seat and the release of the new Britax Frontier combination seat further emphasize the trend to improve child car safety for this age group by using a 5-point car seat.
"We are very pleased to offer the new Britax Frontier combination seat because it focuses on the 4 to 7 year old segment", states Cathy Kamimura, Chief Buyer at WhatSheBuys. "Sadly, we become aware that a child was killed or seriously injured in an accident through our sales. Shortly after news hits, our sales of Britax Regent car seats spike as parents research the best 5-point car seat for bigger kids. The new Frontier offers the same 5-point harness, but also has side impact protection and converts to a booster for children up to 100 lbs and 60 inches."
Kamimura reports that initial sales of the Britax Frontier are very strong and have beaten expectations.
For more information, contact:
WhatSheBuys PR Department
1-877-942-8743
About WhatSheBuys:
WhatSheBuys is a specialty retailer featuring world-class brands, 5 star rated service, free shipping and free gift wrap. WhatSheBuys is an authorized retailer of best-of-category, world class brands for her, for him, for child, including UGG, Spanx, Phyto, Mason Pearson, Lodis, Barefoot Dreams, Britax, and Kettler Tricycles. You can shop WhatSheBuys online at http://www.whatshebuys.com or visit its store in the Old Mission District in San Gabriel, CA.
About Britax:
Britax Childcare is a world leader in the design, manufacture and marketeting of a premium range of children's car seats and travel systems. Britax Childcare has leading brands in each of its principal markets including Europe (Britax®), Australia (Safe'n'Sound®, Steelcraft®) and the U.S. (Britax®).
###