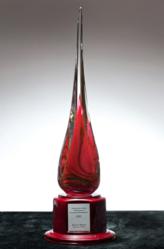 BRIT's International Award of Excellence in Sustainable Winegrowing is unique in its purpose, and we are very excited to help promote the concept of sustainable winegrowing to our member organizations - Bennett Caplan, the Head of Secretariat of FIVS
Fort Worth, Texas (PRWEB) February 21, 2012
The Botanical Research Institute of Texas (BRIT®) announced today it has been invited to speak about its International Award of Excellence in Sustainable Winegrowing Award during the 2012 FIVS Global Trade Policy Conference in Brussels, Belgium, on March 19, 2012.
Created in 2010, BRIT's award honors wine organizations that take a leading role in implementing sustainable practices. Because it is the only international award of its kind, BRIT hopes to attract to its program progressive wine organizations from around the world that practice "ground to glass" sustainability.
"We are delighted to have been extended an invitation to speak about our award during the 2012 FIVS Trade Policy Conference in Belgium," said Dr. S.H. Sohmer, BRIT's president and director. "We believe that FIVS has taken a leading role in the industry with its FIVS-Foresee initiative where many around the world are using its over-arching sustainable principles, as well as its greenhouse gas accounting protocol and its carbon footprint calculator. This conference attended by representatives from the world's major wine associations, companies and organizations is the perfect platform from which to promote sustainability, conservation and wise stewardship of the land."
"BRIT's International Award of Excellence in Sustainable Winegrowing is unique in its purpose, and we are very excited to help promote the concept of sustainable winegrowing to our member organizations," said Bennett Caplan, the Head of Secretariat of FIVS, a Paris-based federation. "The BRIT award comes at a most opportune time for wine growers around the world. Sustainability is a major topic of study and discussion in the industry, and it is the focus of the FIVS 2012 Spring Conference.
Chris Chilton, BRIT's head of marketing and public relations, will discuss its international sustainability award as part of the conference's opening session titled "Perspectives and Strategies Regarding Sustainability on all Sides of the Business." Dwight Cumming, Chairman of BRIT's International Award of Excellence in Sustainable Winegrowing Judging Committee and creator of the award will also be in attendance. Over the coming years, it is BRIT's goal to honor wine organizations worldwide and pay tribute to their sustainable practices with the presentation of the sustainable winegrowing award.
Past recipients of BRIT's International Award of Excellence in Sustainable Winegrowing include Parducci Wine Cellars and HALL Wines, both of California.
About BRIT
Founded in 1987, the Botanical Research Institute of Texas (BRIT®) based in Fort Worth, Texas, is an international, scientific research and learning center focused on conservation, knowledge sharing and studying the diversity of plant life. BRIT conducts extensive global research, including major projects in Texas, Europe, Peru, and the Pacific Islands. In the last 10 years, BRIT scientists have located and described scores of species previously unknown to science. BRIT's herbarium is among the largest in the United States and is the largest U.S. herbarium not part of a university, botanical garden, or broader natural history museum.
BRIT presents two annual international awards: the International Award of Excellence in Conservation, which will be presented in April, 2012 to businessman and conservationist Ted Turner, and the International Award of Excellence in Sustainable Winegrowing, which is presented in October and recognizes leaders in sustainable practice throughout the wine industry.
In the spring of 2011, BRIT moved into its new, US Green Building Council LEED (Leadership in Energy and Environmental Design) Platinum-certified headquarters located in the Fort Worth Cultural District. For more information, visit http://www.brit.org.
###