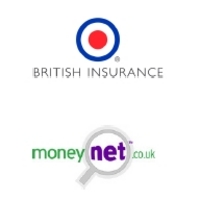 (PRWEB) June 11, 2010
In response to its recent survey* that found four out of five people do not have Payment Protection Insurance, independent provider British Insurance has teamed up with personal finance comparison site, Moneynet, to launch a consumer guide.
Despite its benefits, the figures suggest people are either wary of the product or have little or no idea what it does. It's not altogether surprising consumers are apprehensive about signing up for Payment Protection Insurance after past reports suggest people have paid over the odds for unsuitable, inflexible and overpriced cover.
However there is now the danger that because lenders in the future will no longer sell policies at the point of sale, people who may need this valuable safety net won't even consider it.
The authors are hopeful the Payment Protection Insurance Guide will better inform sceptics and those with scant knowledge, allowing them to accurately assess whether this cover is right for them, plus educate people who plead ignorance.
British Insurance Managing Director Nel Mooy comments: "PPI is an effective debt management tool, paying off bills at a time when they could easily spiral out of control. However, plain-speaking information, explaining what the payment protection cover is, how it works, who it's suitable for and what it costs, is hard to come by – which is why, I suspect, 80% of workers are without this invaluable financial safety net."
As one of the UK's leading online financial educators, Moneynet jumped at the chance to produce a no-nonsense Guide that demystifies jargon and small print.
Moneynet's Andrew Hagger continues: "Despite its tarnished reputation, PPI is a good product for some. I welcome anything that adopts a 'back to basics' approach and allows people to easily find out more about the cover, especially in these uncertain times. Our ethos is to empower people to make the right decision to protect their financial well-being and this Guide does that."
Hagger concludes: "PPI will not be right for everyone, but by being clear and upfront about what is and isn't included under these policies, consumers will be able to make a more informed decision as to whether this cover suits their particular circumstances."
The Guide can be viewed at http://www.britishinsurance.com or http://www.moneynet.co.uk and is available for download as a PDF at both of these sites.
Note to Editors
*Survey undertaken by TNS Omnibus- 665 16-64 year-old full or part-time workers were questioned online from 29 April – 4 May 2010.
British Insurance is a widely-recognised consumer champion and one of the UK's leading independent providers of Payment Protection Insurance.
British Insurance is a trading name of Towergate Underwriting Group Limited who are authorised and regulated by the Financial Services Authority.
###