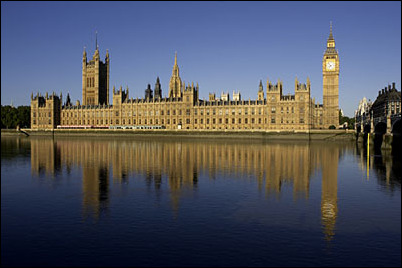 London (PRWEB) March 13, 2007
The London-based tour operator British Tours Ltd is now offering private tours inside the Houses of Parliament.
These exclusive tours offer a rare opportunity for an insider's view of London's most iconic landmark and one of the world's most historic parliaments. The tour can either be taken on its own or as an optional extra during a personal day tour of London.
Follow in the Queen's footsteps taken during the State Opening of Parliament - from the Robing Chamber where the Queen prepares for the ceremony, the Royal Gallery and the Prince's Chamber to the Chamber of the House of Lords, a lavishly decorated, Neo-Gothic Hall designed by Augustus Pugin where the Lords conduct most of their daily business.
Passing through the Peers' Lobby, Central Hall and the Commons Lobby, enter the House of Commons where the country's 659 Members of Parliament meet. Stand at the dispatch box where Prime Ministers such as Winston Churchill, Margaret Thatcher and Tony Blair have debated. Finally visit 11th Century Westminster Hall virtually unchanged from the original Palace of Westminster where the original Parliament was founded - the trials of Charles l and the Gunpowder Plot conspirators were held here.
The tours cost 125 GBP for up to 6 people, or 100 GBP when taken as part of a private London tour and take approximately 90 minutes. A full day tour of London costs from 70 GBP per person based on 6 people and includes an expert tour guide, private car and collection and return to any central London location.
British Tours Ltd has specialised in private tours in London, England, Scotland and Wales since 1958. Their team of London tour guides includes a former detective in New Scotland Yard, a renowned archaeologist, a former pilot in the Royal Air Force as well as historians and writers.
For further information visit http://www.parliamenttours.com or contact Marketing, British Tours Ltd email: parliament(at)britishtours.com
British Tours Ltd
49 Conduit Street
London W1S 2YS
Tel + 44 (0) 207 734 8734
###