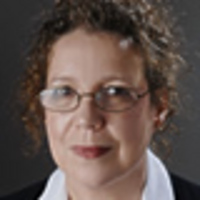 It is completely understandable that people are tightening their belts and trying to save money wherever they can
Braintree, Essex (PRWEB) December 9, 2008
Sara-Ann Burgess, a long-standing campaigner for improvements in the payment protection insurance (PPI) market and a director at PPI specialist Burgesses, says borrowers must beware of false economies when introducing savings to their monthly budget.
Burgess said that everybody was looking at how they could save money in the present financial climate and considering where they could reign in their spending. However she said it was particularly important for borrowers not to leave themselves exposed by cancelling MPPI policies.
On top of the desire to save money, Burgess said many people might also be falling under the false impression that the Government would step in and help them should they face problems with their mortgage.
However despite all of the high profile announcements in recent weeks and months, she said this was not the case for the majority of borrowers.
"It is completely understandable that people are tightening their belts and trying to save money wherever they can," said Burgess. "However it is very important they do not make cuts that they will later regret."
"It is very easy for borrowers to see their monthly MPPI premium as a saving they can make quickly and easily. However this will leave them unprotected and could end up being a very costly decision."
Indeed rather that cancelling their cover, Burgess said many borrowers would actually be able to improve the insurance they had and pay less for it by shopping around.
"Many borrowers will have bought their MPPI policy from the same bank or building society that gave them their mortgage," said Burgess.
Rather than doing without protection, Burgess said it was possible to simply change providers: "By using an independent provider such as British Insurance, it is possible for borrowers to save money, keep their insurance in place, and increase the level of protection they have. This has to be a better option than simply cancelling the policy altogether and risk being unable to pay the bills because of suffering accident, sickness or unemployment."
Although there is a lot of focus on rising unemployment, Burgess was keen to point out that the risk of accident and sickness remained as high as it had always been and having MPPI in place would help borrowers meet the financial challenges created when these things hit people from out of the blue.
"It is easy to forget that redundancy is not the only thing that MPPI can protect against. Although it is what a lot of people are worrying about at the moment, people will still fall sick or have accidents that stop them from working and having the right insurance in place will help them deal with the problems that this could cause."
If there was anything good to come out of the worsening economic climate, Burgess said she hoped it would encourage people to really look at their personal situation and how they could get real value for money.
One area where many people would be able to make savings was MPPI, and Burgess hoped they would take advantage of this and not simply cancel policies and leave themselves vulnerable.
###