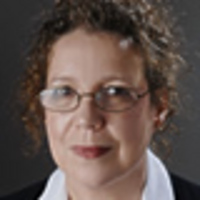 Borrowers, financial advisers and product providers all know that we are in a recession and that 2009 is going to be a very difficult year. We have to prepare for that and make sure we can handle the turbulence that we are about to fly through. Things were bumpy in 2008, but for the average borrower it will be 2009 when the real problems come home to roost
Braintree, Essex (PRWEB) December 21, 2008
The payment protection insurance (PPI) market is being urged to stave off impending financial disaster for millions and make use of the early information it has about the scale of the employment problems that are likely to hit home in 2009.
Sara-Ann Burgess, a lifelong campaigner for a better PPI market and a director at industry specialists Burgesses, said: "'If only we'd known,' is so often the cry heard after a financial firestorm has ripped through our communities. Well now we do know and it is time to do something about it."
Hindsight may be a wonderful thing, but it is nothing when compared to foresight and while there may be problems ahead, Burgess said that our knowledge of them should be used to full effect.
"Borrowers, financial advisers and product providers all know that we are in a recession and that 2009 is going to be a very difficult year. We have to prepare for that and make sure we can handle the turbulence that we are about to fly through. Things were bumpy in 2008, but for the average borrower it will be 2009 when the real problems come home to roost," commented Burgess.
The warning came on the back of unemployment figures showing the number of people out of work was rising faster than at any other time in the last 17 years. In November, the number of people claiming Jobseeker's Allowance jumped by an alarming 75 000. There are now 1.07 million people claiming the benefit, according to the Office for National Statistics.
The total number of people in unemployment, including those not claiming Jobseeker's Allowance, now sits at 1.86 million and has not been this high since 1997.
It is expected that the upward trend will continue and by the end of the year the total for those out of work will breach the 2 million mark, with many worrying it may go on to smash through the 3 million barrier over the course of the coming year.
"Now has to be the time to make a concerted effort to board up our windows and make sure we can limit the damage done by the coming storm," said Burgess.
"The PPI market needs to make a massive effort to get its message across and make sure borrowers have access to simple, well-designed and affordable products. Providers like British Insurance have been excelling in this area for many years and I desperately hope that more firms follow its example in the coming months."
Burgess said there would be no excuse for the industry if it let thousands of borrowers flounder because of accident, sickness and unemployment and that now was the time to make sure borrowers understood what was available in the PPI market, how much protection would cost them and how they could put it in place.
"I would like to see an industry wide effort to use everything from the media to marketing campaigns to let borrowers know just how PPI can help. In a year's time it will be too late for a lot of people. I would really like the PPI market to grab the initiative, shake off much of the negative press that has surrounded it and deliver for borrowers in the UK."
###