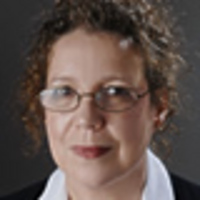 It's complete folly to encourage people to buy now and saddle themselves with further debt when house prices are set to plummet further
Braintree, Essex (PRWEB) January 20, 2009
Government measures announced this week to kick-start the housing market and get High Street banks and building societies lending again are not in consumers' best interests, says Payment Protection Insurance lobbyist Sara-Ann Burgess from Burgesses.
She comments: "The Government appears to have tunnelled vision - it is in such a rush to help mortgage providers return to their 'normal lending patterns' that it's lost sight of the fact that many people are not in a position to increase their debt levels and take on a mortgage, particularly at a time when there is such a high risk of redundancy."
Gordon Brown's latest package of measures include a scheme to offer lenders insurance against debt losses and an extension of the nationalised banks' repayment period so they are able to free up some of their capital and expand their mortgage lending.
Sara-Ann continues: "Whilst the devil will be in the detail and it's early days, the overwhelming message I'm getting is that mortgage providers are being given the green light to lend money and not worry about the consequences. If a business or individual does have problems meeting the debt and the lender incurs losses, an insurance scheme will pay a proportion of that debt. But what about the firm or person that's struggling - are they just another insolvency or repossession statistic - where does their support mechanism come from?
"Have people forgotten why we're in this mess in the first place? On the one hand banks are condemned for irresponsible lending and on the other, they're encouraged to increase the number of businesses and individuals they offer credit to. Past mistakes will be repeated and I seriously question whether the Government is acting responsibly."
Sara-Ann's concerns are fuelled by feedback from 67 leading economists who at the beginning of the year warned Britain would suffer its worst economic crisis for decades and feared the Government's recovery plans will not work. She concedes they were speaking before this latest set of measures were announced, but refers to six out of 10 who indicated property prices would tumble into 2010 and the London School of Economics who says there will be no significant recovery in 2009 .
"It's complete folly to encourage people to buy now and saddle themselves with further debt when house prices are set to plummet further" suggests Sara-Ann. "We're experiencing rising utility bills, contracting wages and increasing job losses - and yet the Government overlooks these as key contributors to debt when unveiling its support measures."
In his speech, Gordon Brown referred to the increasing number of individual borrowers facing difficulties and suggested the principal reason for this is the reduced availability of credit.
Sara-Ann counters: "For businesses this may be the case, but I suggest individuals' financial difficulties are more to do with rising costs and less spare cash than a reduction in mortgage finance. Granted, more money going into businesses will hopefully halt some redundancies, but individually, people should not be lulled into overstretching their finances and committing to higher monthly bills just to tick a Government box.
"11.7million people have mortgages and according to a report from the Shadow Housing Minister, Grant Shapps, 44% of them - over 5million - are worried about being able to meet their mortgage payments this year. What's the Government doing to support them, or the 900,000 homeowners identified by Shelter as already struggling or falling behind with their mortgage repayments each month? Let's tackle the debt issues we already have and not create new ones."
The Government recently called for lenders to allow customers to defer their mortgage payments or pay interest rather than capital, plus it has extended its Income Support for Mortgage Interest scheme (ISMI) to ensure more families qualify. However, Sara-Ann believes other measures should be introduced as these schemes either provide short-term relief to increase long-term debt or are only applicable to fewer than 2% of households on means tested benefits.
"£37billion of taxpayers money has been spent on propping up financial institutions because the Government failed to regulate them properly in the first place, and now billions more will go into schemes to make it easier to saddle people with further debt. I would like to see some of this money channelled into helping people with existing debts and supporting them should redundancy occur."
Sara-Ann concludes: "People should not borrow without having a financial safety net in place to meet their monthly repayments should a salary be lost. If the Government pledged to pay a proportion of borrowers' PPI policies, it would replace the need to provide insurance for lenders against an individual's debt.
"The Government tops up personal pension pots and should do the same for PPI. Then more people would be keen to buy a policy and consumers, lenders and the Government would be left with fewer debts."
PPI pays pre-defined bills, such as mortgages, loans and credit cards, or provides a monthly income to cover a range of financial commitments, for up to a year, in the event of an accident, sickness or unemployment. Sara-Ann describes it as the one proactive measure that can prevent families sinking further into debt and provides a lifeline in the face of adversity.
Although available from High Street lenders, independent PPI providers such as British Insurance offer cover that's four times cheaper for mortgage protection, five times for income and 10 times for loan.
###