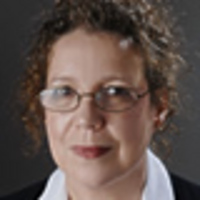 It's like a long-term double whammy - consumers pay two lots of interest but are presented with a single monthly loan repayment figure. It's nothing more than extortion and has vastly contributed to lenders' profit margins.
Braintree, Essex (PRWEB) January 21, 2009
News that a number of High Street banks are to stop selling single premium Payment Protection Insurance at the end of this month is to be applauded, but consumers should be wary of purchasing products from these providers as the monthly alternatives may not be suitable for their circumstances and will be over-priced, says PPI lobbyist Sara-Ann Burgess from specialist firm, Burgesses.
In November last year the Competition Commission announced a series of remedial measures designed to put a halt to the anti-competitive practices of lenders and increase competition in the PPI sector. It recognised lenders were exploiting consumers through their point of sale advantage and recommendations included; a 14 day ban on the selling of PPI alongside the credit provision, a separation of the PPI quote from the loan offer, a ban on the sale of single premium policies and greater clarity in the information provided to customers, allowing them to better compare products and prices and so shop around for cover.
The Financial Services Authority this week welcomed moves by the Alliance & Leicester, Barclays, the Co-Operative bank, Lloyds Banking Group (including Lloyds TSB, Halifax and Bank of Scotland) and Royal Bank of Scotland/NatWest to stop selling single premium PPI with unsecured personal loans by the end of January, however Sara-Ann counters that lenders should never have offered these policies in the first place.
She comments: "Lenders may be self-congratulating themselves now for acting responsibly and removing their 'cash cow', but it doesn't alter the fact that they've ripped of thousands of consumers who have been locked-into policies for years and paid extortionate premiums as a result."
Around 90% of the £5billion plus PPI sector is in the hands of High Street lenders who are keen to bundle cover in with their credit offering. With single premium PPI the customer pays up front for the cover at the time of taking out the loan, rather than making monthly payments at a later date. The cost of the policy is added onto the loan amount and interest is charged on both.
Sara-Ann continues: "It's like a long-term double whammy - consumers pay two lots of interest but are presented with a single monthly loan repayment figure. It's nothing more than extortion and has vastly contributed to lenders' profit margins."
Lloyds TSB in December reported that the transition to a monthly premium policy is expected to reduce its income by £300million over the next 12 months, largely as a result of a change in the timing of income recognition.
"However they package this up, suggests Sara-Ann, "the banks know they will make losses. But consumers be warned - lenders will be looking to sell more monthly PPI at greater costs to bridge any shortfall created by the demise of single cover. So although consumers may think there's less likelihood of being ripped off and sold something inappropriate, this may not be the case - especially given lenders' past track records."
According to the Financial Ombudsman Service, a high proportion of the 25,000 PPI complaints received last year can be traced back to High Street lenders and a number of banks have already been fined by the FSA for PPI mis-selling.
In October last year, the Alliance and Leicester was fined £7m for 'serious failings in its telephone sales of PPI'. Over a three year period, A&L sold around 210,000 policies, costing an average of £1,265, to customers wanting a personal loan - netting over £265million.
The FSA found; advisers failed to detail the cost of PPI, looked for reasons to sell it without properly considering customers' needs, didn't make it clear the cover was optional and trained staff to put pressure on customers who queried why PPI was included in their quote or challenged the recommendations they were being given. It concluded 'these failings resulted in unacceptable levels of non-compliant sales and a high risk of unsuitable sales'.
Two months later, online bank Egg was on the receiving end of a £721,000 fine for mis-selling credit card PPI in around 40% of its telephone sales. Egg sold 106,000 credit card policies at an average cost of £156, boosting its coffers by over £16m.
Fines have also been given to; Liverpool Victoria Banking Services (£840,000), HFC Bank (£1.085m), Loans.co.uk (£455,000), GE Capital Bank (£610,000) and Capital One Bank (Europe) PLC £75,000.
Sara-Ann concludes: "What does this tell you about these lenders' morals? It's clear they weren't treating customers fairly and what's to say they will now? This economic downturn is putting even more pressure on lenders to recoup their losses and I suspect they will endeavour to do this by selling more PPI at over-inflated premiums.
"In this current climate, it's more important than ever to take out some form of payment protection so the monthly bills are paid for up to a year, in the event of redundancy, sickness or accident. I therefore urge consumers to source PPI cover from ethical independent providers who aren't making huge losses because of debt problems, so will not be looking to profiteer out of their customers."
Independent providers' policies have been found to be 10 times cheaper for loan protection, four times for mortgage and five times for income and often offer better benefits and support services
Low-cost alternatives such as British Insurance, charges £3.40 per £100 for unemployment cover, £3.90 per £100 for accident, sickness and unemployment and £1.90 per £100 for accident and sickness. It has won numerous awards for its policies and the way in which it treats customers fairly and provides cover for home owners, those renting and people in shared ownership schemes.
###