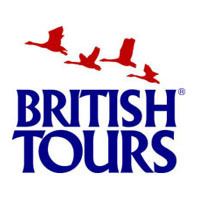 The move to St Pancras will be a great time-saver, making Paris even more accessible as a single day destination from London
(PRWEB) October 1, 2007
The London-based tour operator British Tours Ltd is receiving an increase in demand for day tours from London to Paris, coinciding with the imminent move of the Eurostar's London terminus from Waterloo to St Pancras International.
The move scheduled for November 14, which is regenerating the King's Cross area of London, will cut the journey time to just 2 hours 15 minutes each way - saving at least 40 minutes travel time on their London to Paris tours.
British Tours Ltd's Marketing Manager, Jason Doll-Steinberg says: "The move to St Pancras will be a great time-saver, making Paris even more accessible as a single day destination from London".
The day tour includes flexible Eurostar travel, private tour guide and transport in Paris. A typical day covers the Arc de Triomphe towering above one of the world's most famous streets Avenue de Champs Elysees, Notre Dame Cathedral where the legend of the hunchback was born, the world-renowned Eiffel Tower, the 18th century Pantheon, final resting place of Marie Curie and Voltaire, Hotel des Invalides, the artists quarter of Paris Montmartre, the imposing Basilica of the Sacre-Coeur, The Louvre as well as many more of Paris's best-known and lesser-known sights.
In addition to the London to Paris tour, British Tours Ltd offers other private tours in and around Paris including Versailles, Giverny, Mont St Michel, Champagne Country and the Loire Valley.
For further information please contact Jason Doll-Steinberg, Marketing Manager, British Tours Ltd, 49 Conduit Street, London W1S 2YS Tel 020 7734 8734 mkg(@)britishtours.com
###