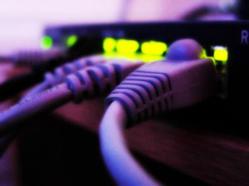 Our partnership with Simplifydigital means that we can cater for a wide range of shoppers
(PRWEB UK) 12 June 2013
Car insurance comparison site Tiger.co.uk has announced the launch of a new broadband, home telephone and digital TV comparison service in collaboration with Simplifydigital.
The launch of the new comparison service offers shoppers access to many different TV, broadband and call packages from all the leading providers and offers support services to those who are looking switch services from an existing provider.
The free comparison service is set up so that all a shopper needs to do is enter their postcode details in order to return a list of the best deals available in their area together with detailed information about the contracts on offer.
The company that Tiger.co.uk has partnered with, Simplifydigital, is Ofcom-accredited and claims that 20% of shoppers using the service have saved an average of £278 per year by switching.
Tiger.co.uk, better known for helping shoppers to compare car insurance providers, has over 150 insurance brands on its comparison panel, together with a growing reputation for ease of use and access to affordable insurance.
Andrew Goulborn, Commercial Director of the site, commented: "Following the success of our money comparison services we have been keen to launch a broadband, phone and digital TV comparison service. There are a huge amount of deals available in this area and this presents a good opportunity for people to make significant savings. Whilst we will continue to focus our efforts on delivering affordable car insurance quotes to shoppers, we are very pleased to be able to introduce more comparison services in keeping with our commitment to offer a wider range of money-saving opportunities. Our partnership with Simplifydigital means that we can cater for a wide range of shoppers, whether they are looking for the best rates on their car insurance or a great deal on their broadband, phone and TV services."
To view the deals available on broadband, home phone or digital TV services visit http://www.tiger.co.uk/broadband.
About Tiger.co.uk:
Tiger.co.uk is a trading name of Call Connection Ltd. Tiger.co.uk is a UK based, independent car insurance comparison site, offering insurance quotes from over 150 motor insurance brands. Call Connection Ltd is authorised and regulated by the Financial Services Authority (number 308374).