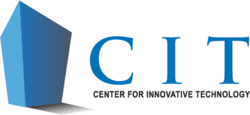 Herndon, VA (PRWEB) February 01, 2013
The Center for Innovative Technology (CIT) announced today the results of its 2012 Health Information Technology (IT) Assessment survey that shows Virginia's national leadership in telehealth initiatives. It also documents faster broadband speeds across the Commonwealth and an increase in adoption rates of electronic health records by Virginia physicians. The survey was completed in partnership with Broad Axe Technology Partners and in conjunction with the Secretaries of Health and Human Resources and Technology.
The annual survey identifies gaps in broadband access, trend data related to how gaps are closing and how health IT initiatives are being developed in Virginia. It also identifies changes in broadband connectivity across health care provider segments, generates new data used to populate the Commonwealth's Broadband Map for healthcare facilities and providers, and classifies progress in adoption of key health IT capabilities across the Commonwealth, such as electronic health records (EHR), health information exchange (HIE) and telehealth services.
Dr. Bill Hazel, Virginia Secretary of Health and Human Resources, said, "We are proud not only of Virginia's success in the early application of IT to improvements in Health and health care but also to our continued efforts in this area."
Key findings from the survey conclude that the Commonwealth is a national leader in teleheath with 54% of Virginia hospitals implementing telehealth services, which thrive in large academic health systems, including the University of Virginia, Virginia Commonwealth University and INOVA. The national average is 42%.
The survey also found that average broadband speeds have doubled since the first survey was taken in 2012. Though relevant for all health IT capabilities, broadband speeds are especially important for EHR implementations. The survey found that the percentage of Virginia-based physicians who have adopted an EHR system has grown by 17% over the last year. While officials find the increase encouraging, the Commonwealth's rank among U.S. states has dropped due to the greater improvement in the national physician EHR adoption rate of 26%.
Virginia Secretary of Technology Jim Duffey said, "The results of this survey are extremely encouraging. They demonstrate that we are building the infrastructure, innovation and expertise to grow in the health IT marketplace."
The findings of the 2012 Health IT Assessment can be viewed online.
About the Center for Innovative Technology, http://www.cit.org
CIT is a nonprofit corporation that accelerates the next generation of technology and technology companies. CIT creates new technology companies through capital formation, market development and revenue generation services. To facilitate national innovation leadership and accelerate the rate of technology adoption, CIT creates partnerships between innovative technology start-up companies and advanced technology consumers. Its CAGE Code is 1UP71.
###